The explosive development of DeFi has brought unprecedented vitality to the cryptocurrency market, and allowed users to truly experience the charm of the crypto world.
Once seen only as a storage tool for crypto assets, wallets are now an important part of the infrastructure as blockchain technology continues to evolve and innovate, serving as a gateway to the Web3.0 world.
Huobi Wallet has officially released the new version V3.1.2, with the focus on new features and better user experience.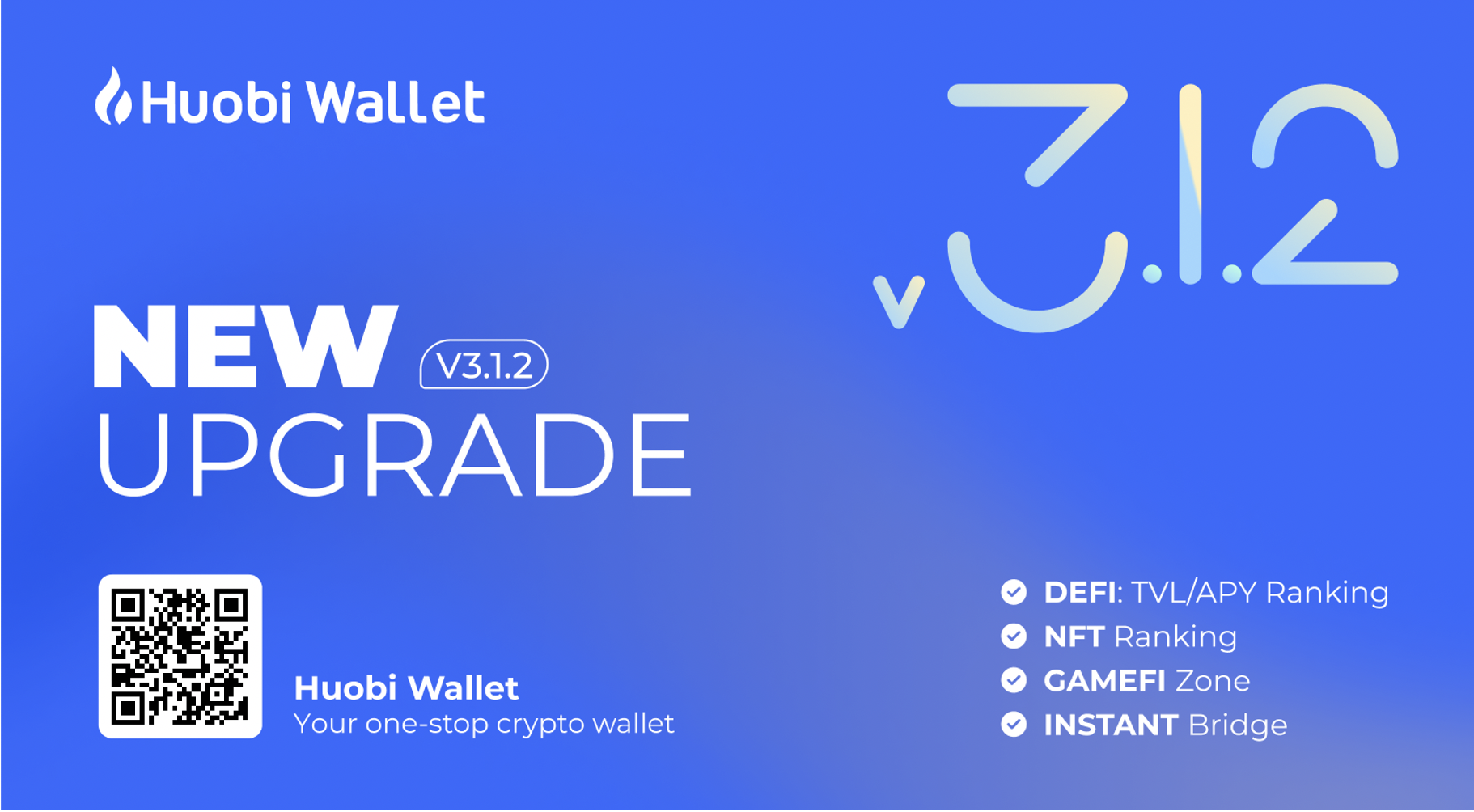 DeFi
In the latest version of Huobi wallet, DeFi, TVL Ranking and Farm functions have been added. These new functions enable users to view various dApp projects in mainstream public chains directly through Huobi Wallet, making it easier for users to track corresponding TVL Ranking, public chains Single Farms, and APY Ranking for each token in LP Farms.
Where can you find these functions? Open your Huobi Wallet APP. All of them are shown directly on the homepage.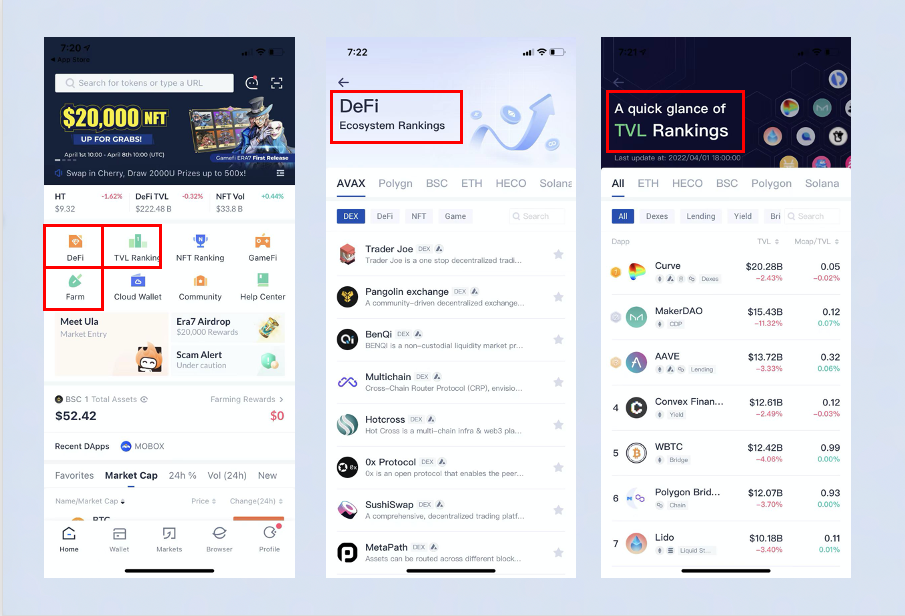 Here, you can view the changes in TVL/APY rankings of thousands of loan pools and vaults in real-time, and compare the yields of the same token within the same chain and across the chain to achieve the highest yield.
In addition, with real-time tracking and one-click claiming functions of staking rewards, Huobi Wallet serves as a one-stop crypto wallet for DeFi users to select high-quality investment products, view investment projects in a unified manner, and receive investment returns.
NFT
With more people pursuing and appreciating NFT products, how to react to changes in the industry and obtain information quickly on front-line projects has become a concern for many.
To address this, NFT Ranking function has been added in the latest version. You can use NFT Ranking on homepage to quickly review NFTs on ETH、BSC、Polygon and HECO chain to make informed decisions on your trades.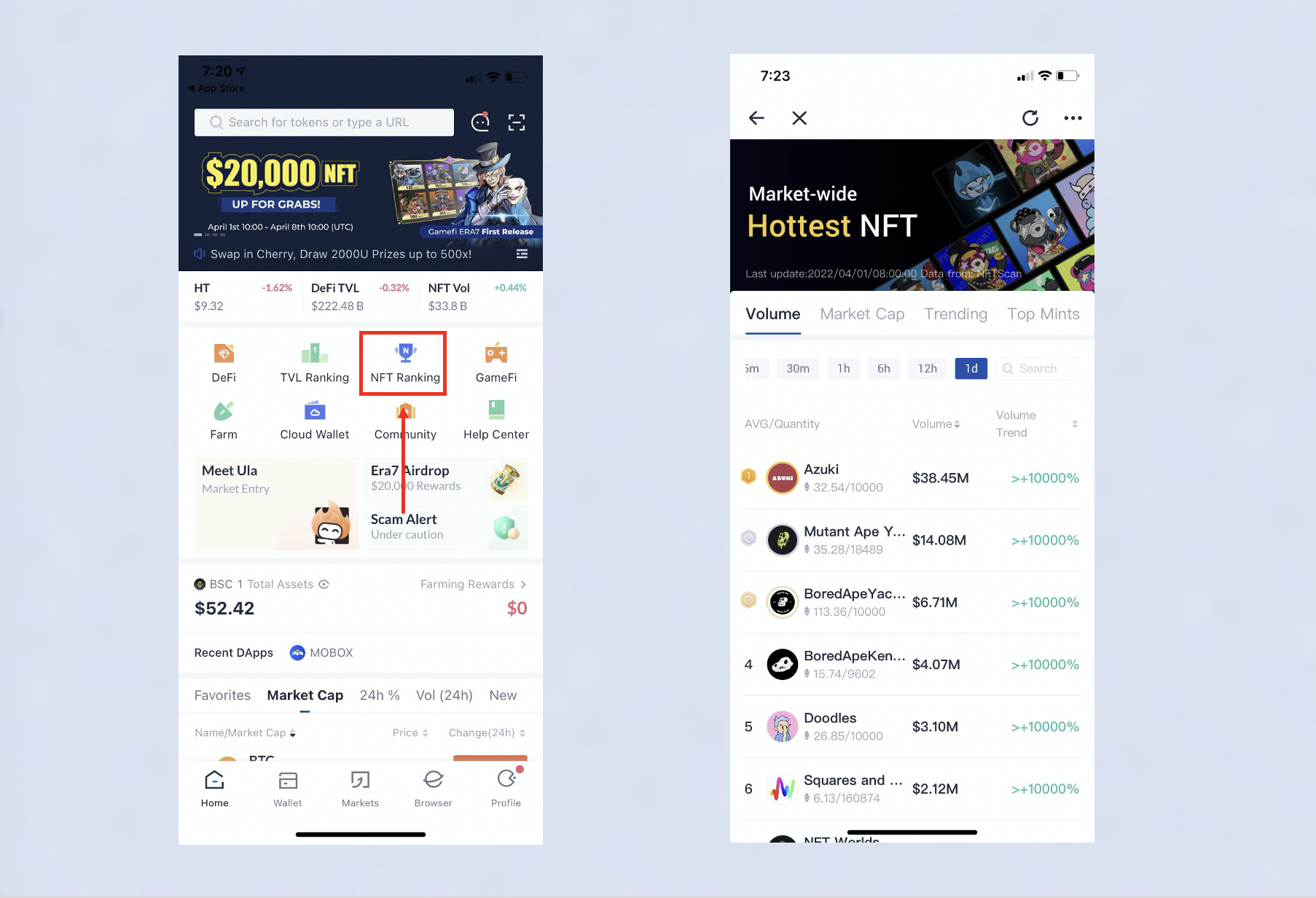 Also, you can directly check your NFTs on Huobi Wallet. Simply open the Huobi Wallet APP and choose 【NFT 】 on the 「Wallet」 page. All of your NFTs will be shown.
GameFi
From July 2021, the number of GameFi projects began to grow rapidly. In the latest version APP, Huobi Wallet also includes a GameFi zone, which provides users with access to popular blockchain games on major public chains.
By clicking 【GameFi】 on the homepage, you can start your journey to experience the most popular Play-to-Earn blockchain games.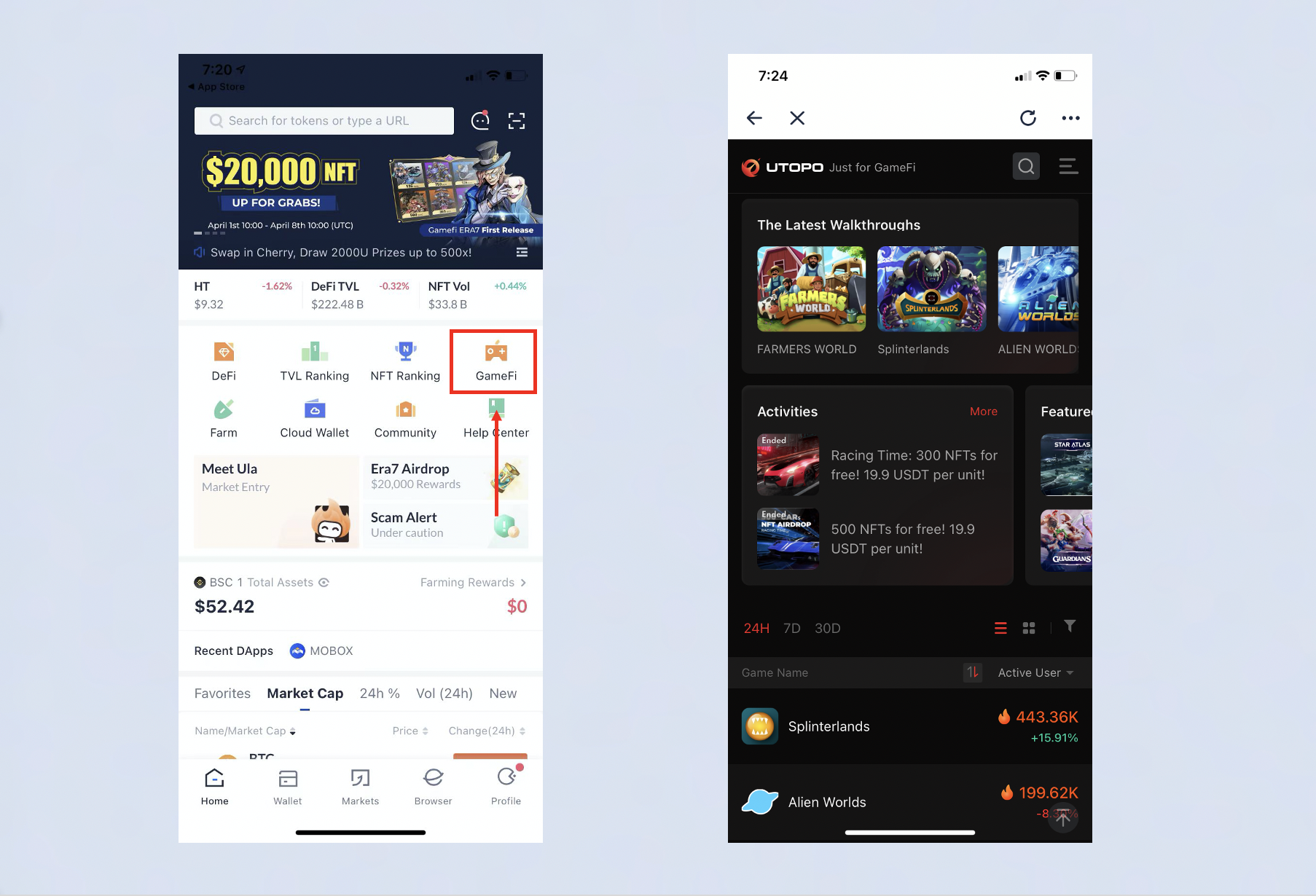 The latest version APP is an important milestone in the development process of Huobi Wallet. With support for four languages added, which include Vietnamese, Indonesian, Russian and Spanish, Huobi Wallet will further accelerate its steps toward globalization. With all these new functions integrated, Huobi Wallet is your best choice to enter Web 3.
Download Huobi Wallet at: