iToken Wallet has officially launched the NFT Data section!
Non-fungible tokens, known as NFTs, are taking the crypto world by storm. With the rise of NFTs and DeFi projects, a cryptocurrency wallet has been far more than an application for sending and receiving cryptos. It has become an essential tool for users to get into the world of NFT and DeFi.
With the latest update, users don't have to visit various platforms to view NFT analytics, and can check the rankings of the latest NFTs from various dimensions directly on Huobi Wallet.
What are included in NFT Data? Where to find it? Explore the NFT Data section along with the article!
What's in "NFT Data"?
The data of NFT collectibles covers the trading volume, market cap, price changes and latest mint from the past 15m to 1d.
By "Volume", the NFTs are listed according to the transaction price in the chosen time interval. Through "Market Cap", users can view the sum of the latest values of NFTs. With "Trending", users can get the price trends of NFTs. From "Top Mint", users can know the newest NFTs in the market.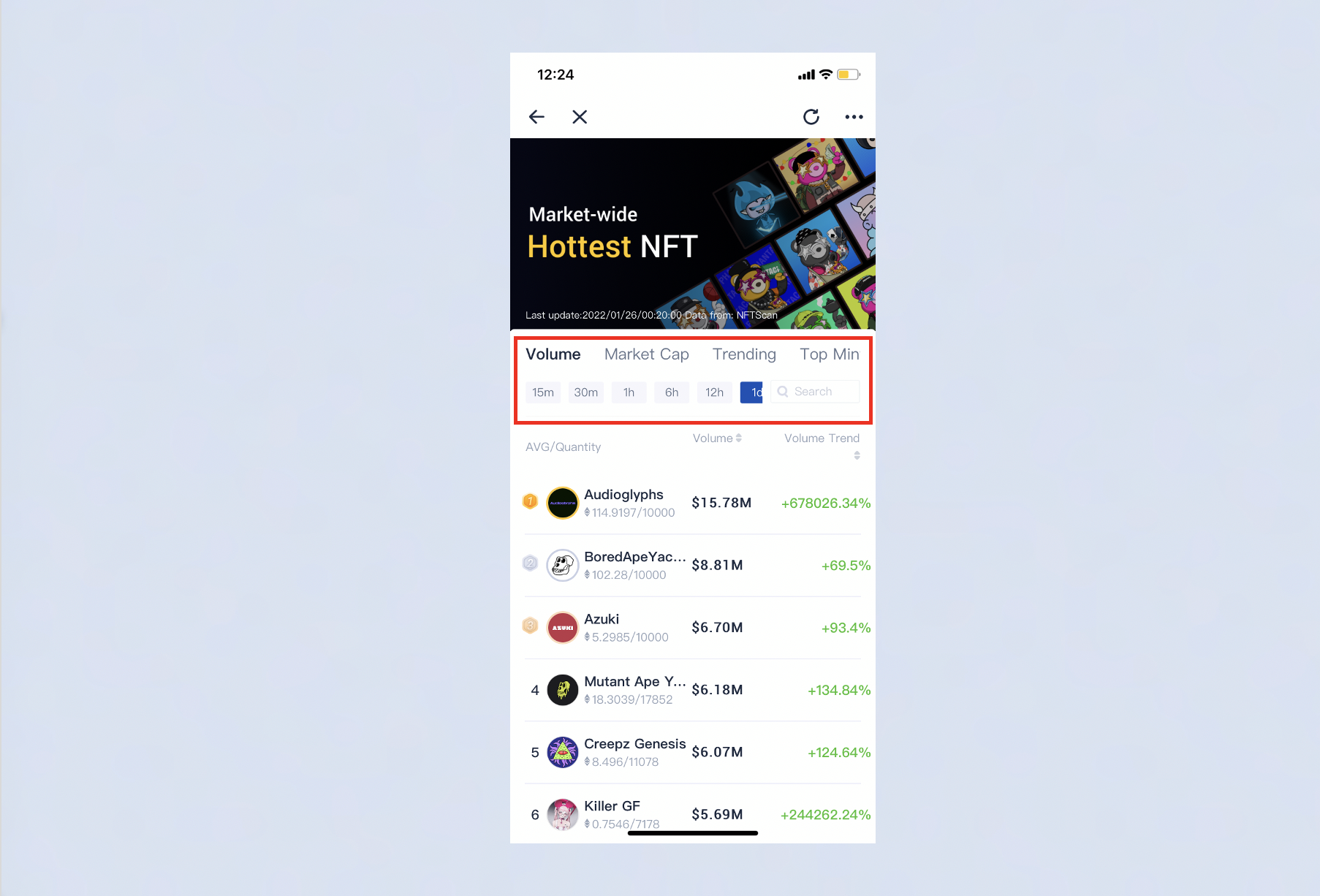 With the multi-dimensional lists of NFT-related indicators, we aim to help users discover high-value NFT projects and evaluate the investment value of NFTs.
Where to find "NFT Data"?
1. Open the Huobi Wallet APP. Click on [NFT Data] on the homepage. Then you can view all the NFT rankings directly on the page.
2. Choose one tab and time interval to view corresponding rankings.
iToken Wallet has always strived to keep up with the fast pace and provide better services to our users. For latest updates and promotions, please follow us:
Twitter: https://twitter.com/iTokenWallet
Telegram_EN: https://t.me/huobiwallet_english
Discord: https://discord.gg/UFsMeFCnyk