Since the DeFi boom, there have been increasing incidents of asset losses caused by over-approval of DApps.
In order to avoid repeated approval by users, DApp developers generally set the maximum number of tokens to be approved for smart contracts by default. However, most users pay little attention to the security of Dapps, and give allowance to DApps at will in pursuit of high APY. If there is a bug in the smart contract, there is a risk that the user's tokens will be lost. This is the problem caused by "Over-Approval of DApps".
To address this issue, Huobi Wallet takes a number of measures to help users avoid risks that could lead to asset losses.
1. Access the DApp
DApp browser is an open browser on which users can access DApps directly or enter a URL to access any DApp. Before the user visits a DApp, Huobi Wallet will remind the user of the risks by displaying the audit reports, historical incidents and risk exposure of the DApp.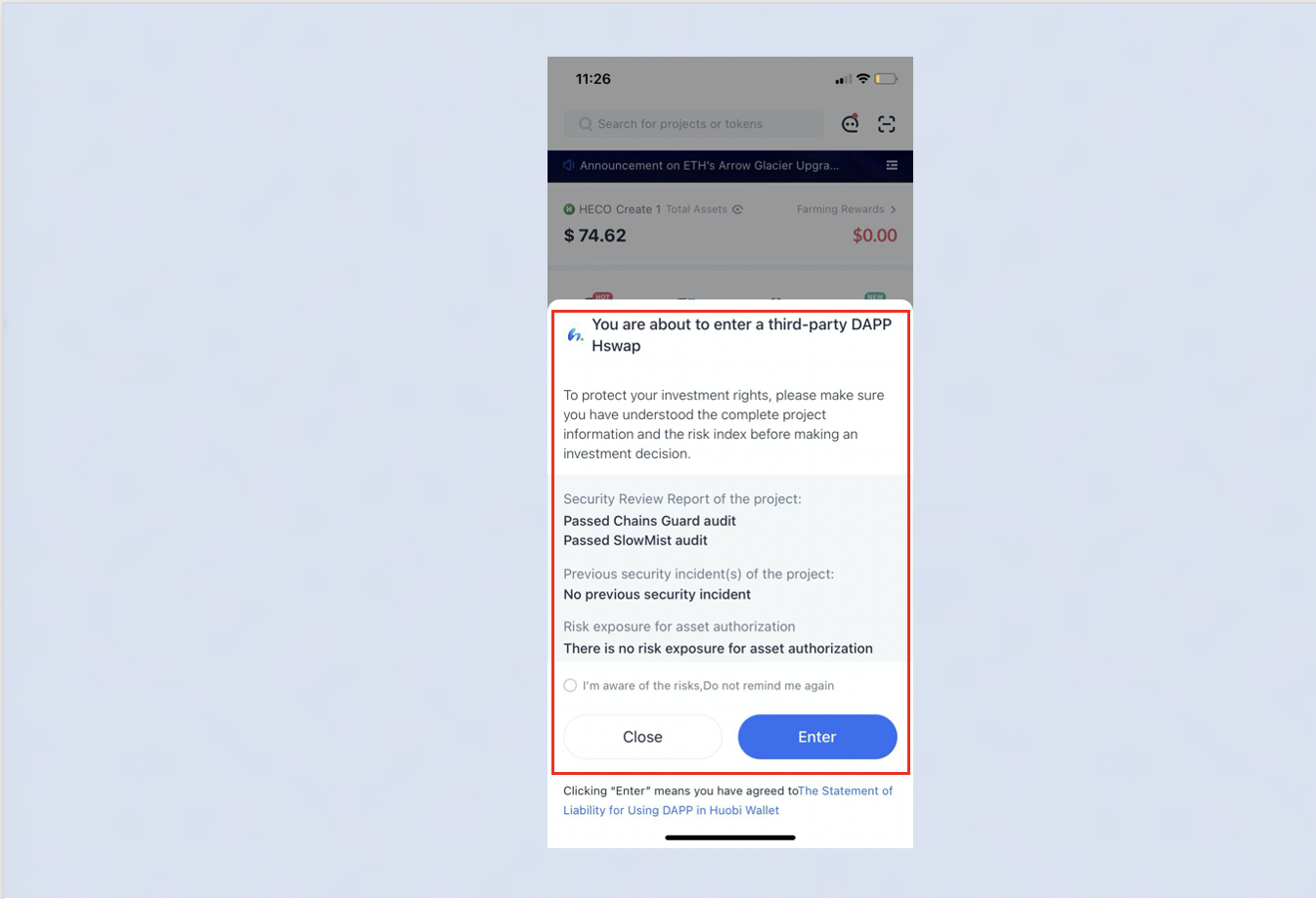 2. DApp Security Assessment
When the user enters a DApp, Huobi Wallet provides the user with the security assessment data of the DApp to make the user aware of the potential risks of the project. Users can view all the data by clicking the upper left corner to switch to the「Security Assessment」 page.
Huobi Wallet evaluates projects from various perspectives, including audit reports, asset security, user reviews and approval, to get their combined security score. Through the security assessment system, Huobi Wallet aims to assist users in making investment decisions and avoid asset losses.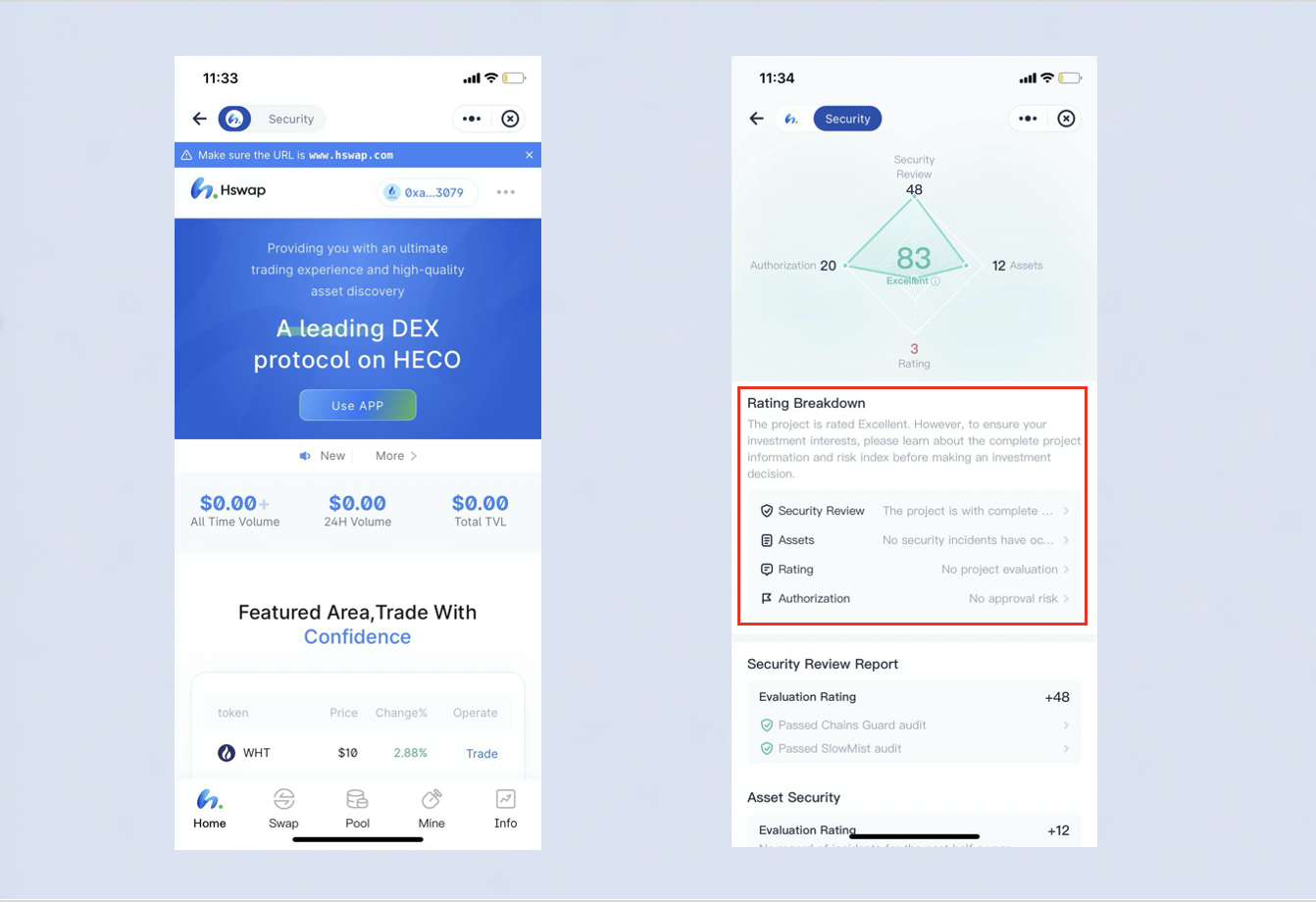 3. Change approved amount
When a DApp requires token approvals from users, Huobi Wallet will present all the details to users, so that users can clearly understand the approval operation. Meanwhile, users can further edit the approved amount on the interface to reduce risks.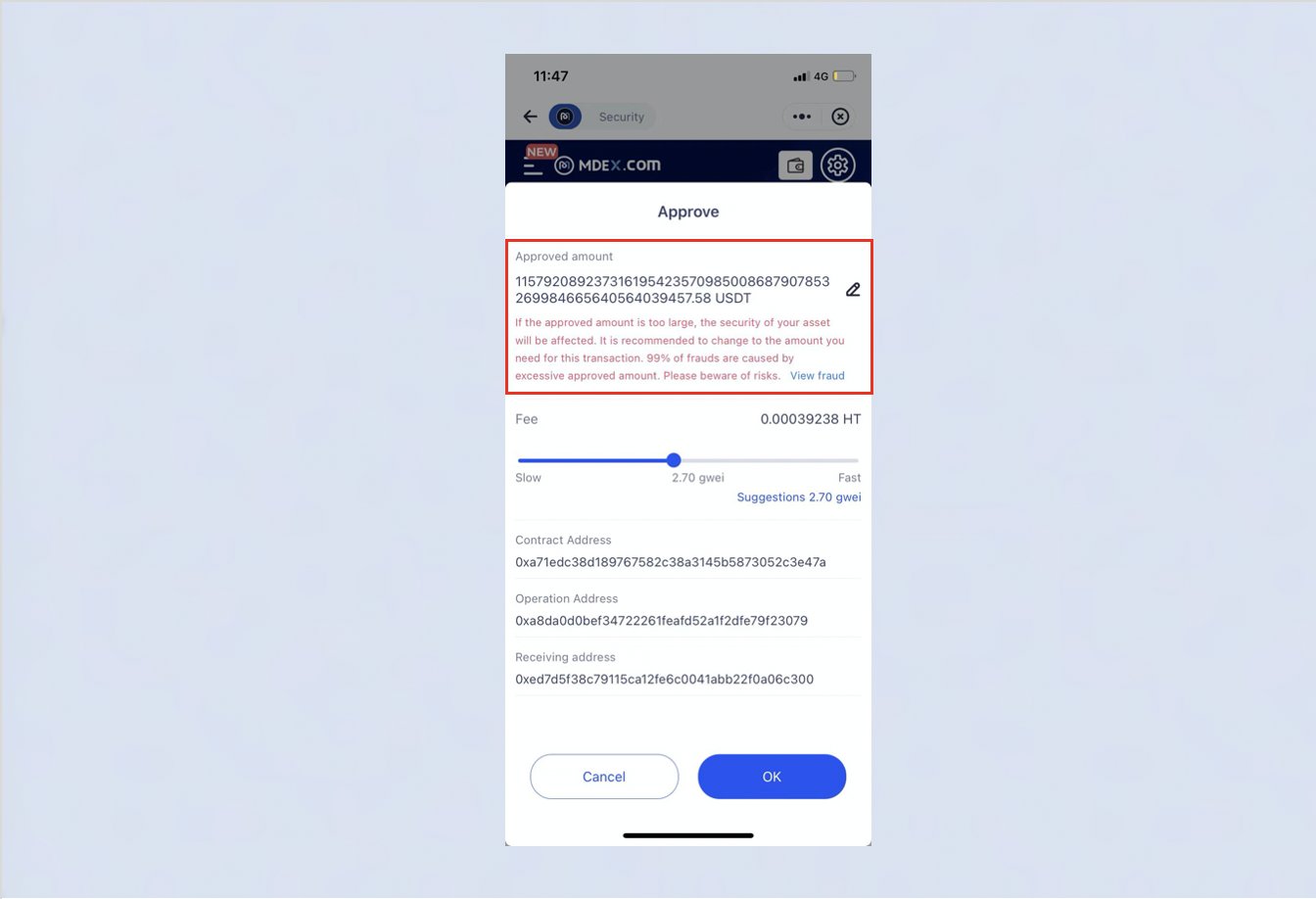 4. DApp approval management
In addition, Huobi Wallet allows users to directly manage DApp approval. In the 「Wallet」 page, click 【Approve】 to enter the corresponding interface, on which users can see all approved assets. Click the drop-down menu to view details, including risk exposure, approved amount and contract address. Users can cancel a token approval of a DApp that is no longer used at any time on this interface, and cancel approval with just one click to ensure asset security.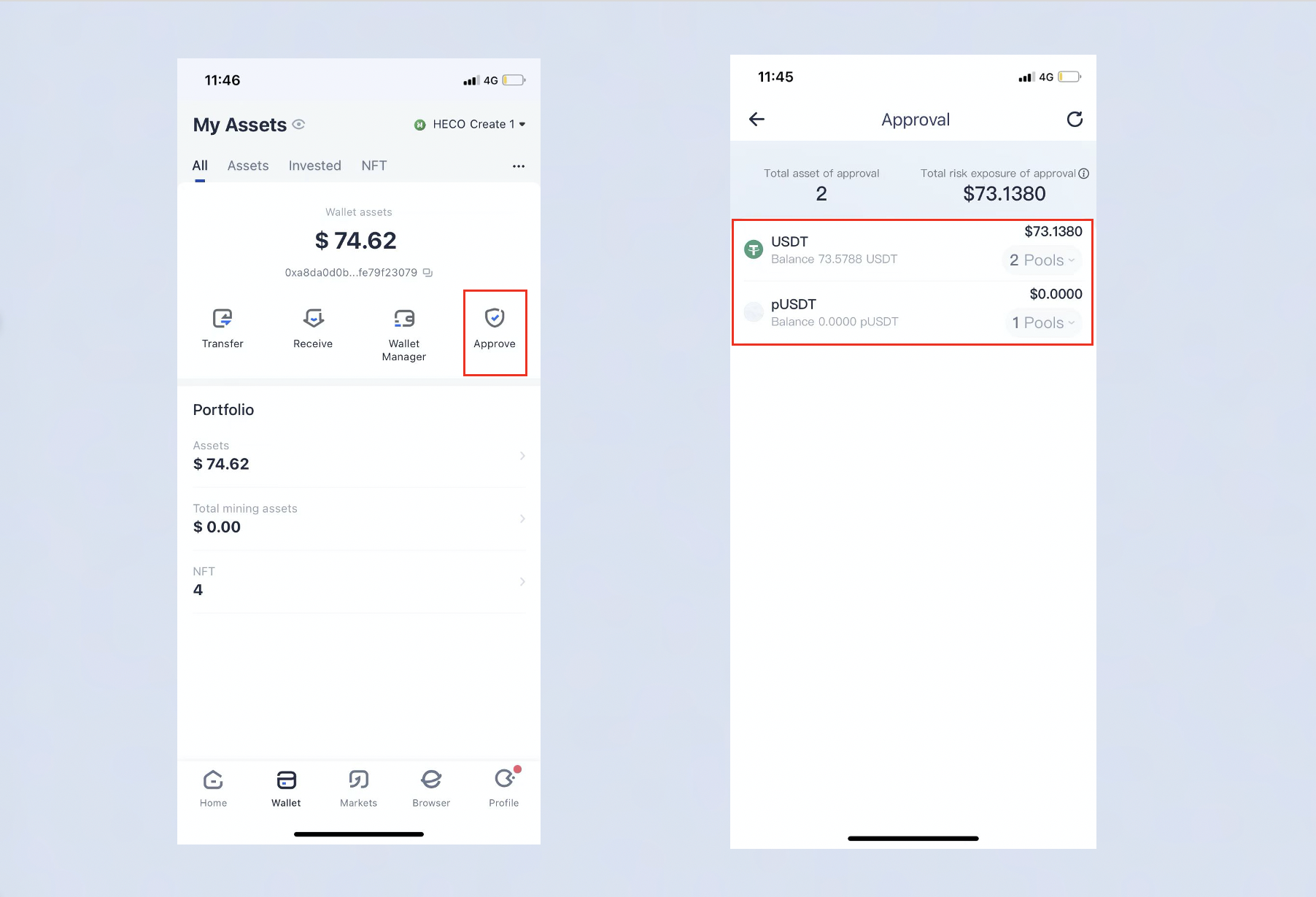 In addition to the above measures, Huobi Wallet will continue to add more functions to deal with the over-approval issues to ensure the security of users' assets.
Related Article:
A Comprehensive Guide to Approval
Huobi Wallet Community:
Telegram_EN:https://t.me/huobiwallet_english
Telegram_CN: https://t.me/huobiwalletchinese
Twitter: https://twitter.com/HuobiWallet
Medium: https://medium.com/@HuobiWalletOfficial