A fake token scam refers to a situation in which scammers would create a fake token with the same name as a well-known token, but with a different smart contract address. The main victims of such scam are mostly new users, and the most common fake tokens are USDT, ETH, BTC, etc.
Scam type 1: Scammers would sell their tokens at a very attractive price to users who are eager to buy. Actually, these tokens cannot be traded and have no value.
Scam type 2: Scammers would send an SMS or email in the name of Huobi Wallet to users, add social media accounts and impersonate official personnel to gain the trust of users. Then, they would induce users to visit third-party Apps or websites and would transfer "USDT" tokens to users' wallets (however, the "USDT" tokens are fake with no value) to win their trust. Finally, the scammers would coax users to withdraw their assets from Huobi Wallet to the address provided.
The following figure shows the fake USDT: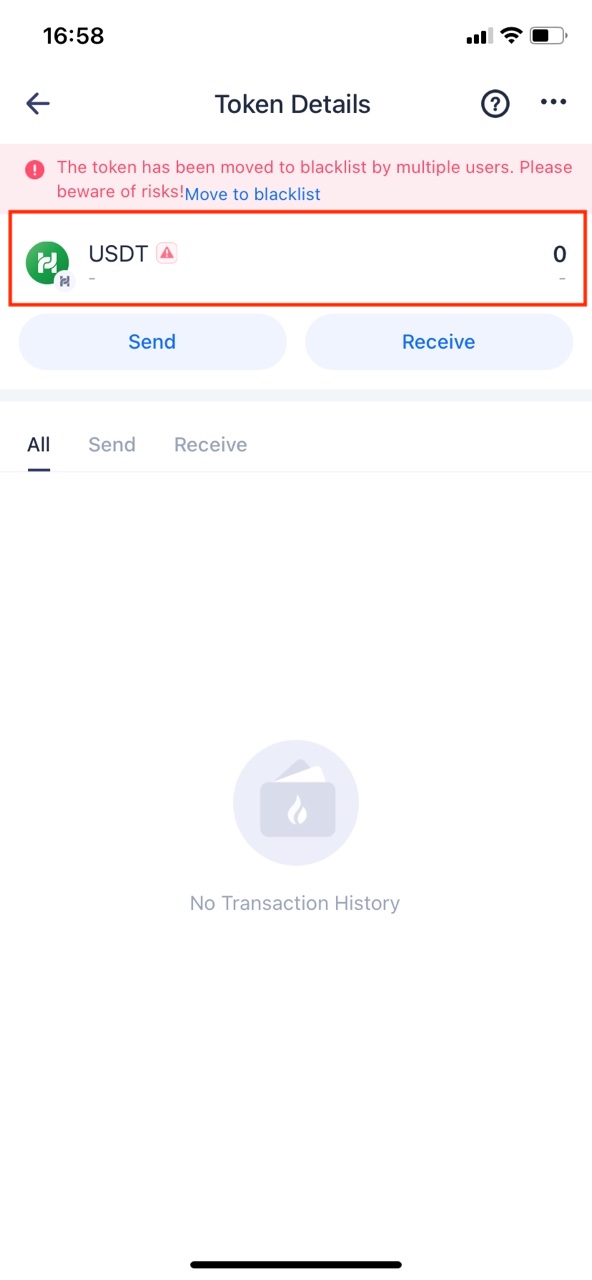 Huobi Wallet reminds users to check the smart contract address and other information of the token before making a transfer. The platform will never send text messages asking you to withdraw tokens to a specific address, or to make private transfers and withdrawals.
>>>Common Scams:
Fake DApp Customer Service Scam
Official Staff Impersonation Scam