Cloud Wallet is centralized wallet, different than DeFi Wallet, users can manage digital assets without the need to keep private keys, which also easier to use for those who are new to the DeFi world. Backed by the leading security technology of Huobi Group, Cloud Wallet provides users with a secure and convenient experience.
Currently, Cloud Wallet supports ETH, Polygon, HECO and BSC. Other mainstream public chains will be supported in the future.
How to create Cloud Wallet?
HECO chain will be used as an example in the following tutorial
If you have created Cloud Wallet on Huobi Global before:
1. Open the Huobi Wallet APP. Go to 「Settings」 page. Click 【Cloud Wallet settings】.
2. On the login page, enter email/phone number and password. Click the arrow to verify your account and complete the login process. Currently, you can only set your asset password on Huobi Global.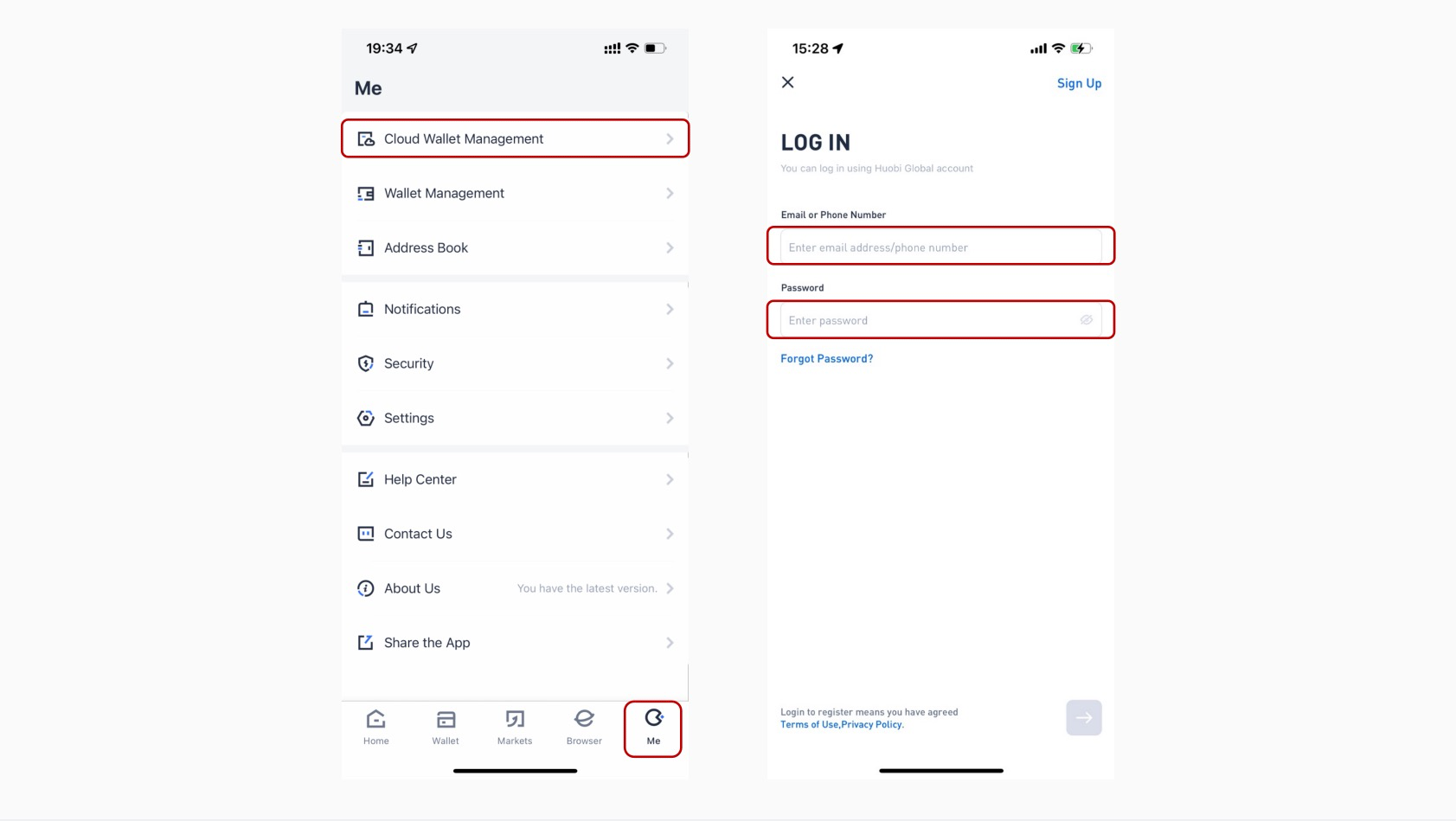 3. Go to 「Wallet」 page, On the 【Wallet Management】page, slide the icon on the left, find HECO and click【Add wallet】.
4. Click 【Create Cloud Wallet】.Then you can view the Cloud Wallet.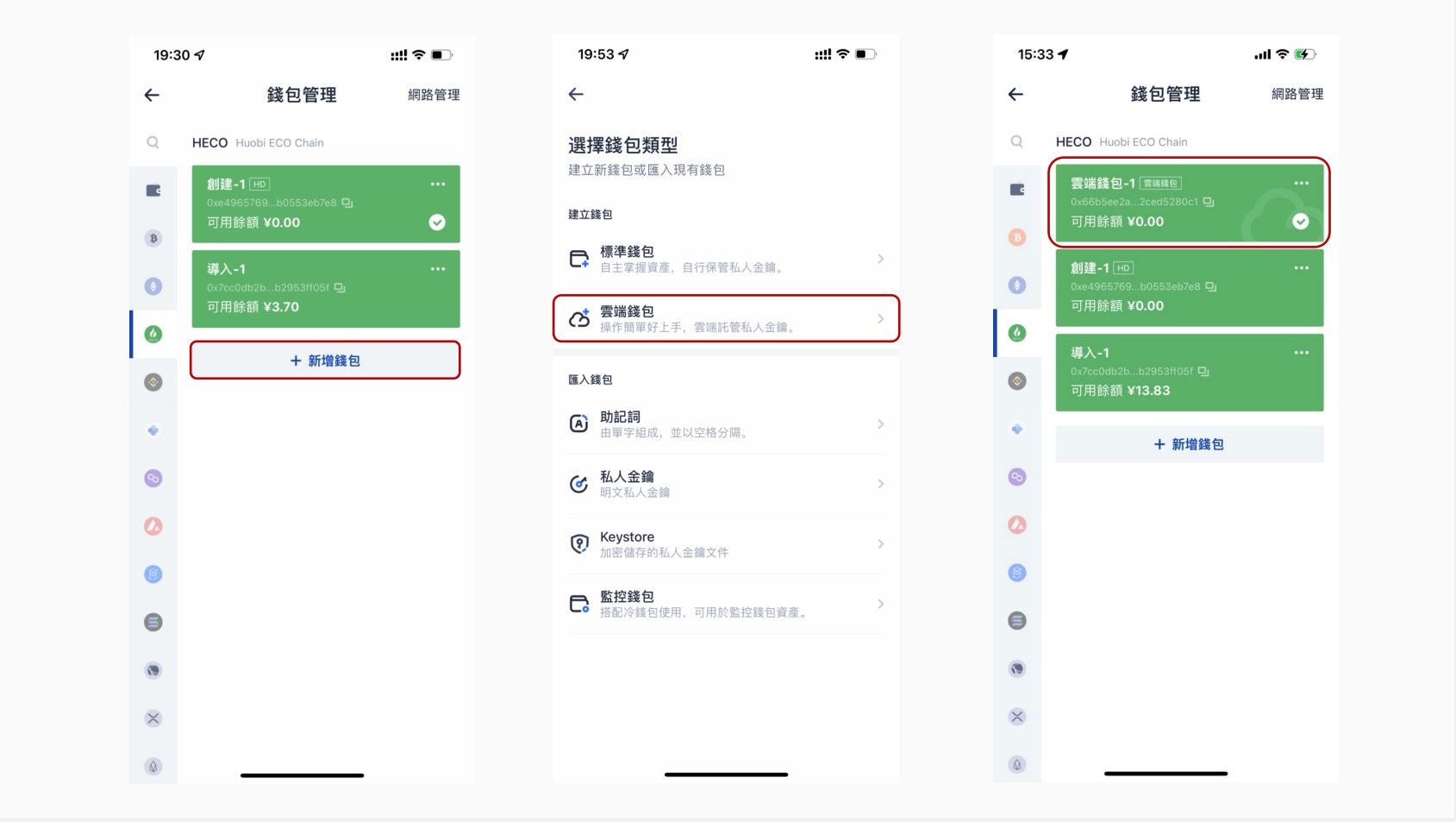 Notes:
At present, users can only create one Cloud Wallet with one Global master account. In the future, we will continue to expand the Dapps that users can participate in. Please stay tuned.