Due to Apple's policy, Dapp browser is not shown as an option on the bottom of the Huobi Wallet APP.
How to add the Dapp 【Browser】 option to the bottom bar? Just two steps. You can then experience a great amount of DeFi projects on various chains.
1. Open the Huobi Wallet APP. Go to 「Settings」 page. Click 【Settings】.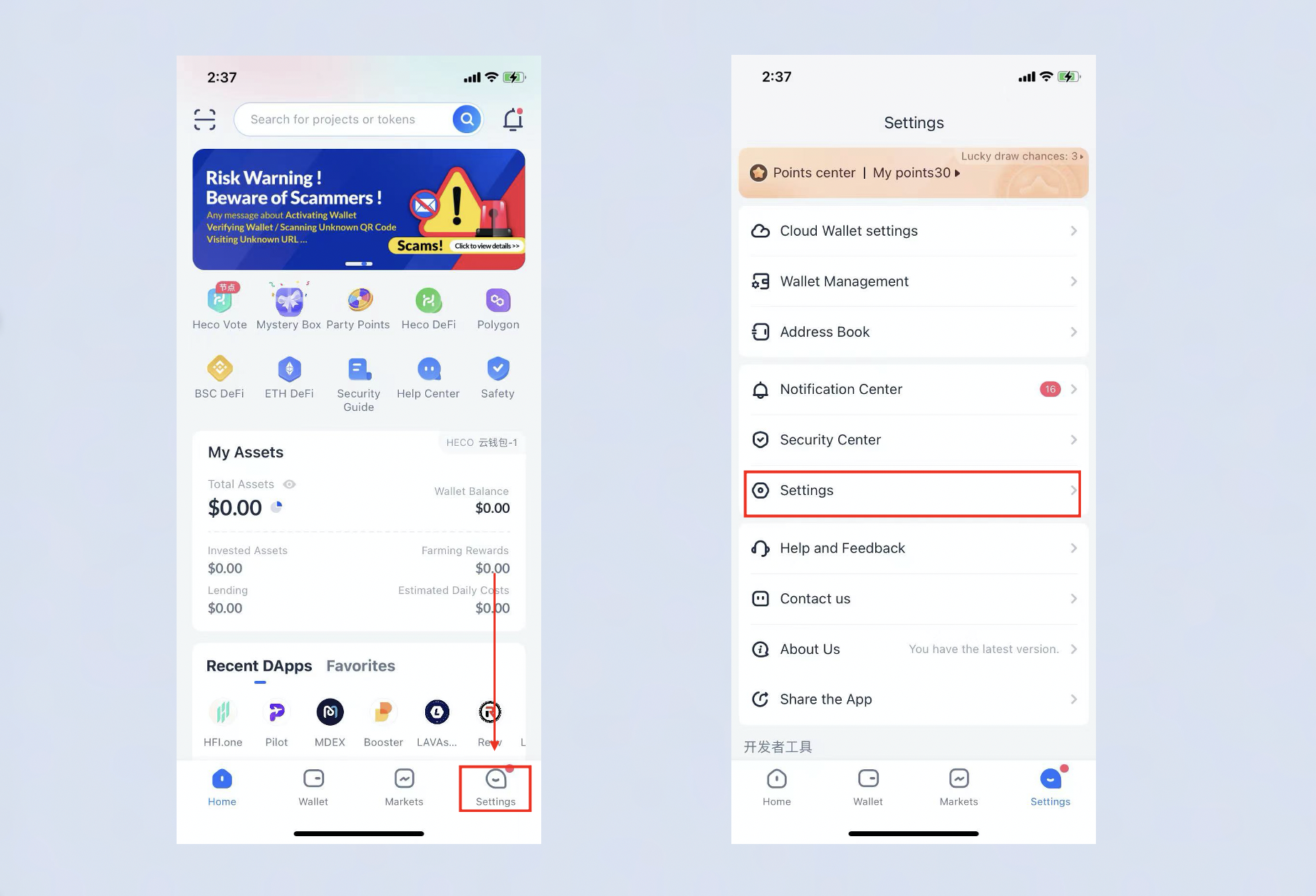 2. Click the button on the right of 【Browser】. Then you can view 【Browser】 option on the bottom.