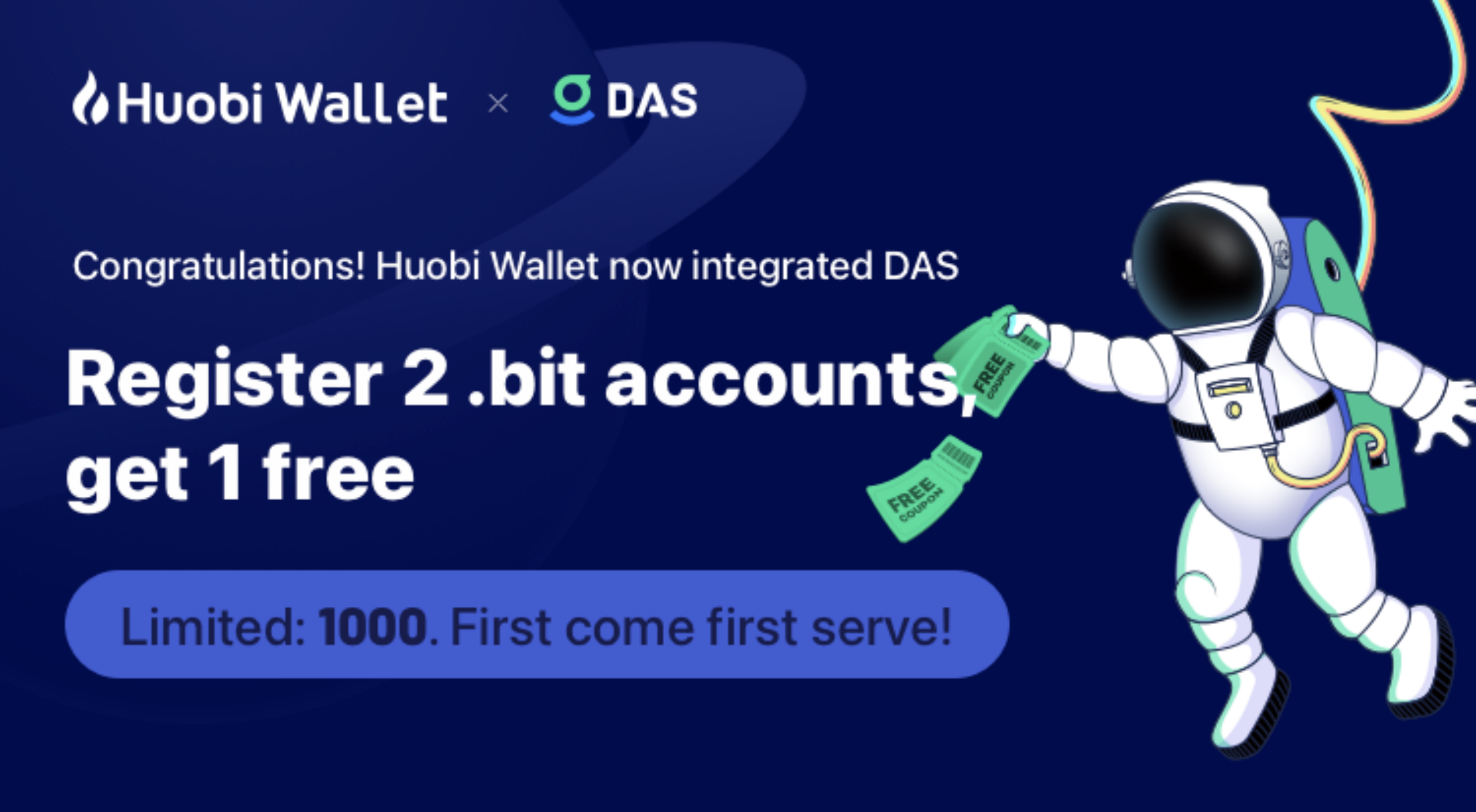 To celebrate the integration of the DAS SDK into Huobi Wallet, we are partnering with DAS for a special event! Now you can win CKB rewards worth $8,000.
Event time: August 20, 12:00 - September 6, 12:00 (UTC)
How to join this event?
DownloadHuobi Wallet;
Open Huobi Wallet and search DAS DApp;
Register 2 or more DAS accounts;
Comment your .bit accounts below the event tweet.
https://twitter.com/realDASystems/status/1432610260137627650
Event rules:
All users can join this event, but each address will be counted only once.
The rewards are limited to 1,000 places.
The rewards will be distributed to your DAS account within 7 working days after the event ends.
Huobi Wallet reserves the final interpretation right of this event.
Useful tutorial:
About DAS
DAS is a cross-chain decentralized account system.
It can be used as a digital currency collection account, as a domain name, or as an account to access general internet services. DAS has powerful cross-chain capabilities and supports ETH/TRX and any other public chain address.
hi.bit, 你好.bit, こんにちは.bit,
Our community:
Telegram_EN: https://t.me/huobiwallet_english
Telegram_CN: https://t.me/huobiwalletchinese
Follow us:
Twitter: https://twitter.com/HuobiWallet
Medium: https://medium.com/@HuobiWalletOfficial