Huobi Wallet now supports a new DeFi portfolio feature which can make it much easier for users to manage all their DeFi assets such as loans, DEX balances, farms, yield aggregators, etc, and claim their farming yield in one click. No need to switch between different protocols to check your balance and get your returns anymore.
The first batch of 18 DeFi projects onboard includes the leading protocols on HECO, such as MDEX, FilDA, EarnDeFi, Depth, etc. The detailed information can be check in the table below. More protocols are to be supported soon.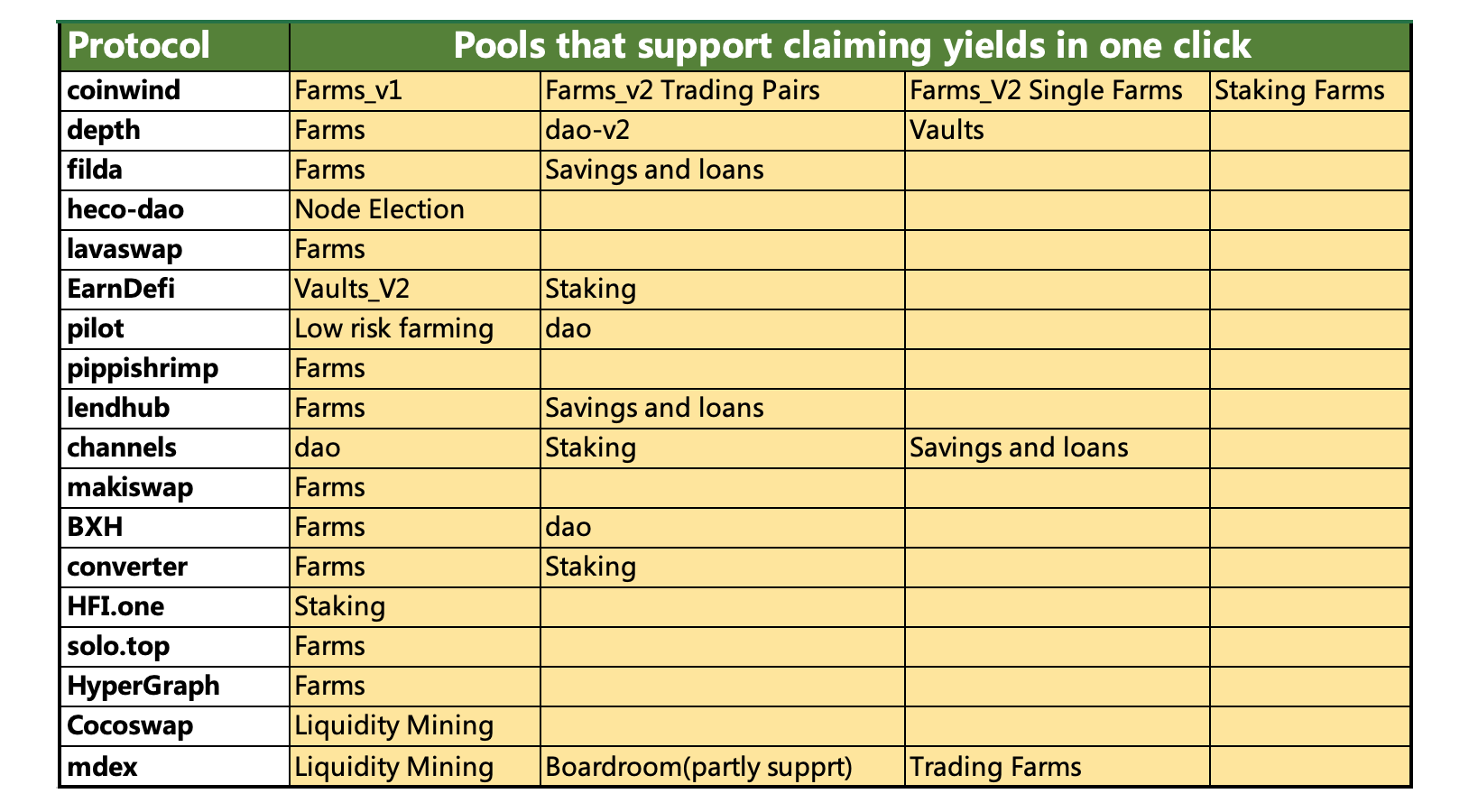 1.Upgrade your Huobi Wallet to the latest version V2.8.8.
2.Open the wallet, click "My Assets", and then click "Invested" in the middle of the screen.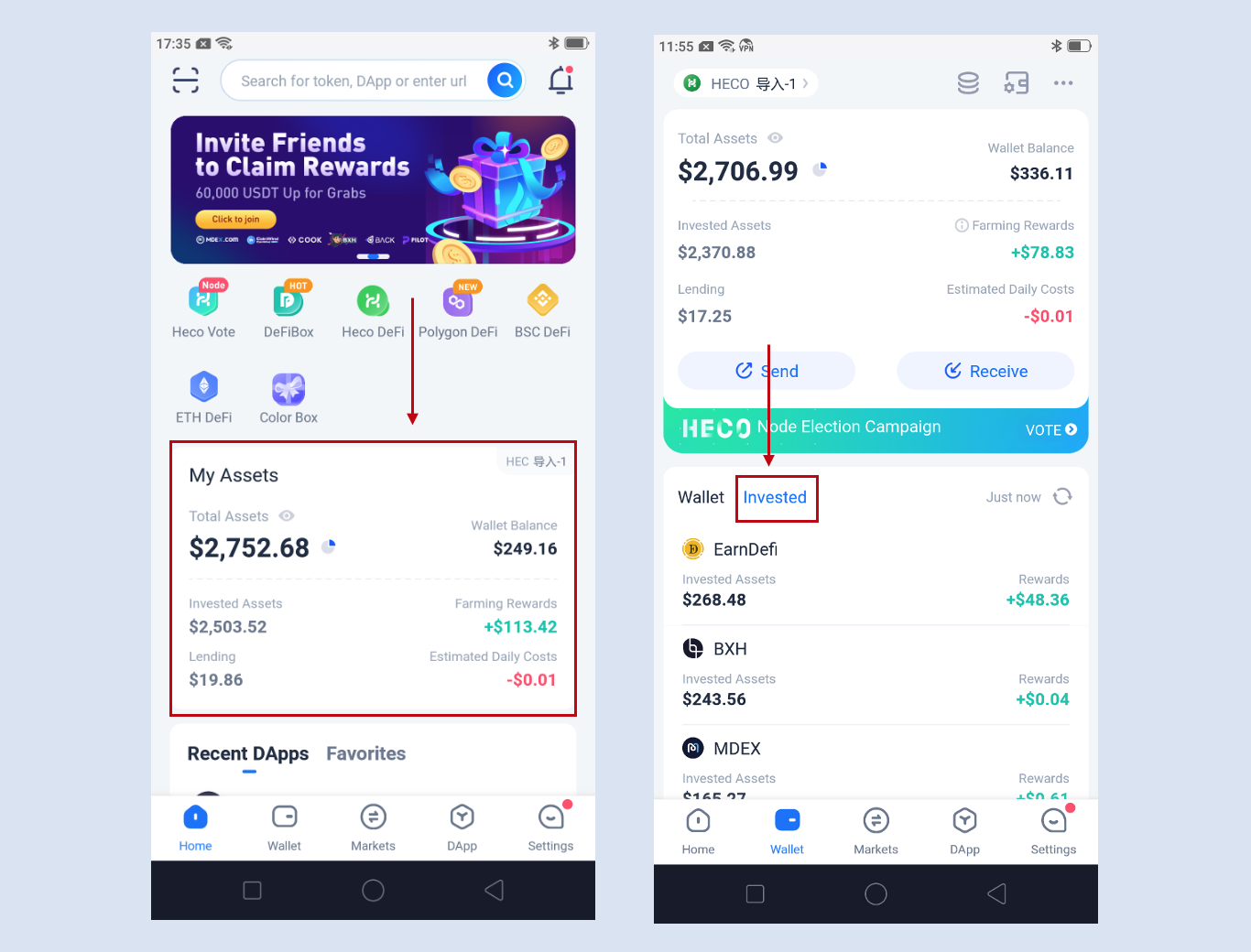 3. If you want to switch to other wallets, click on the top left corner, slide the icon on the left to select the networks and the wallet address to be used.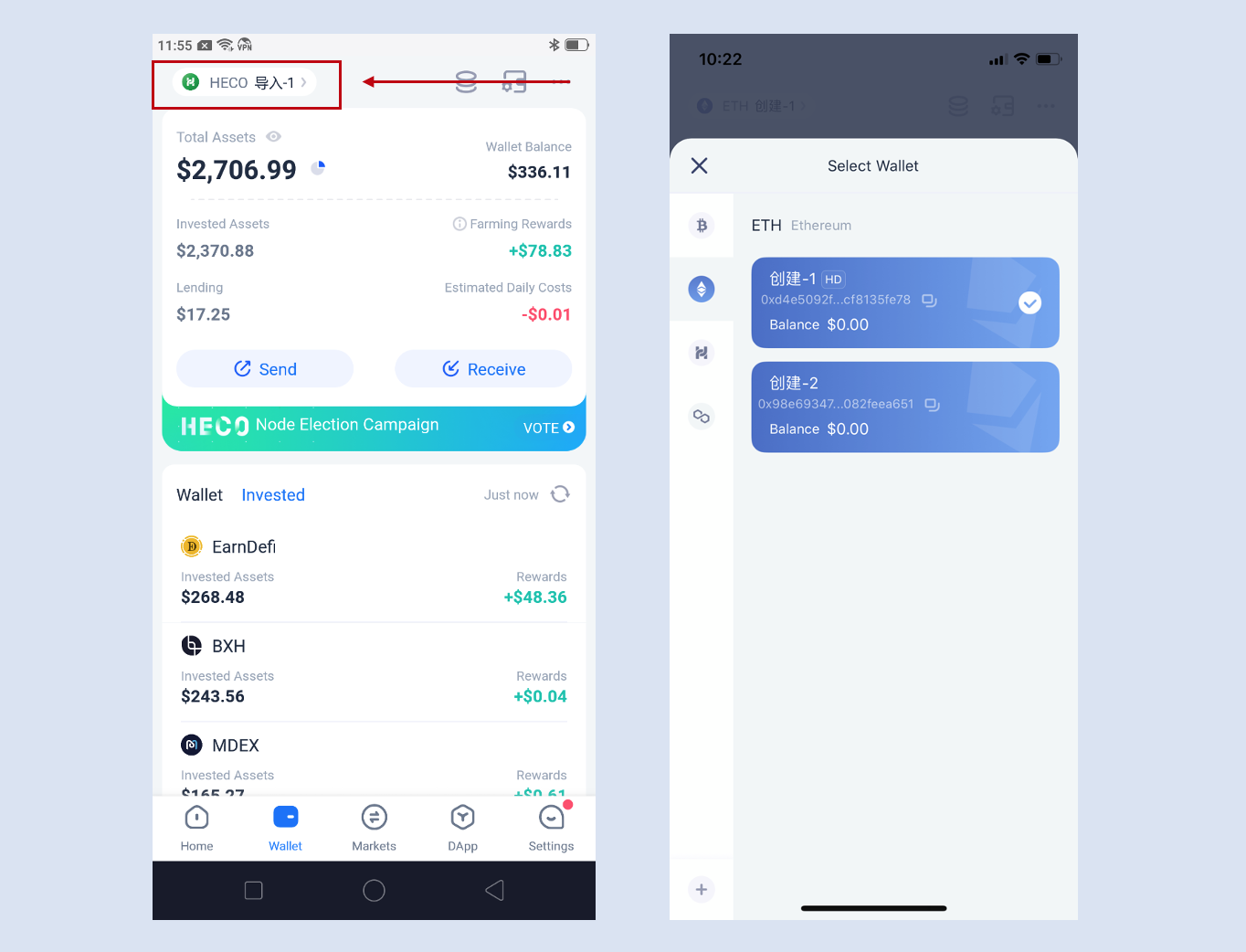 4. Click a project you want to manage, and then turn to the details page. You can check the total assets, fund distribution, and the yields to be claimed under the project. Select a specific pool, and click "Claim rewards".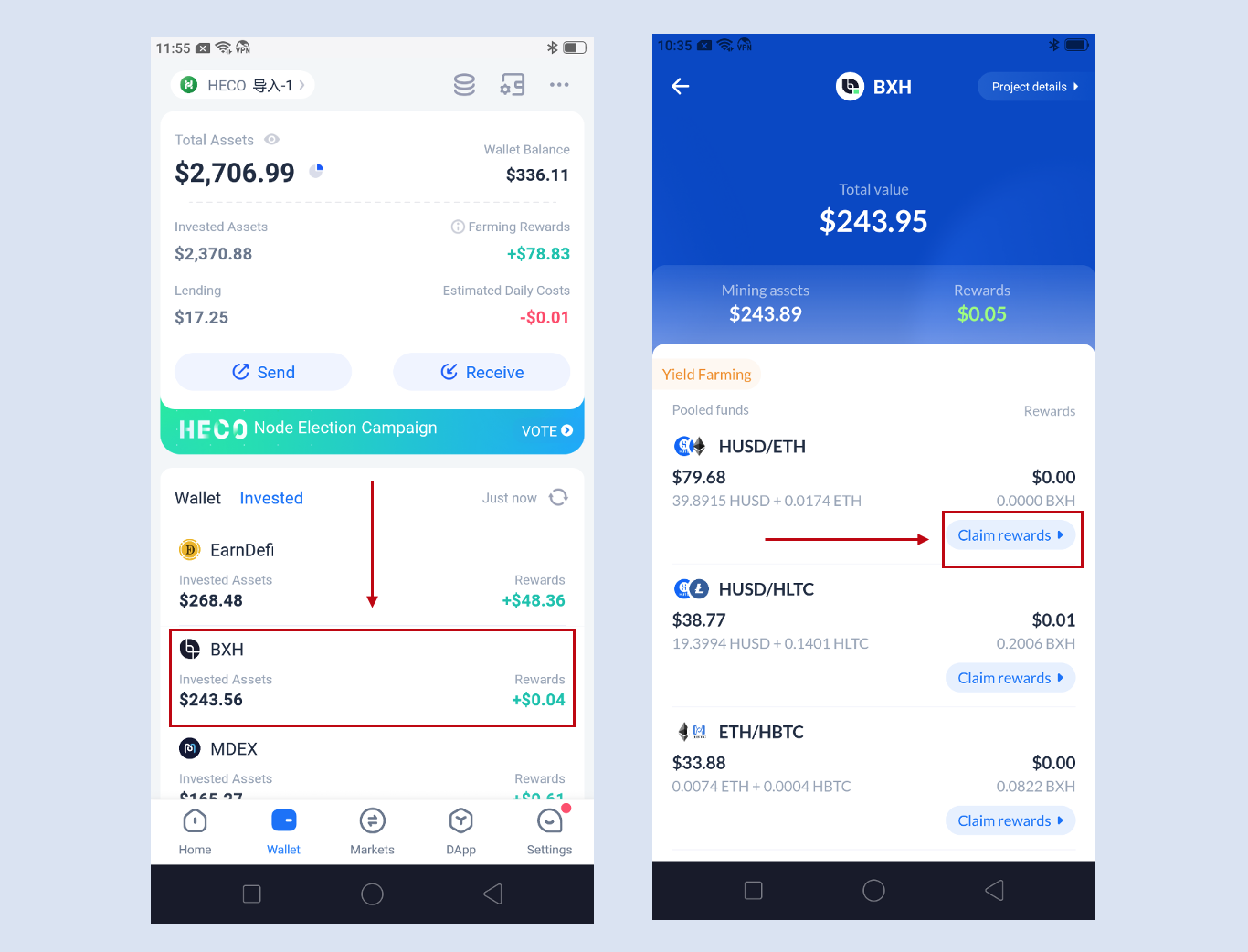 5. Check the amount of yields to be claimed and the miner's fee required to accomplish the receiving transaction in the pop-up window, and then click "Confirm". Enter the security password of your wallet to sign this transaction.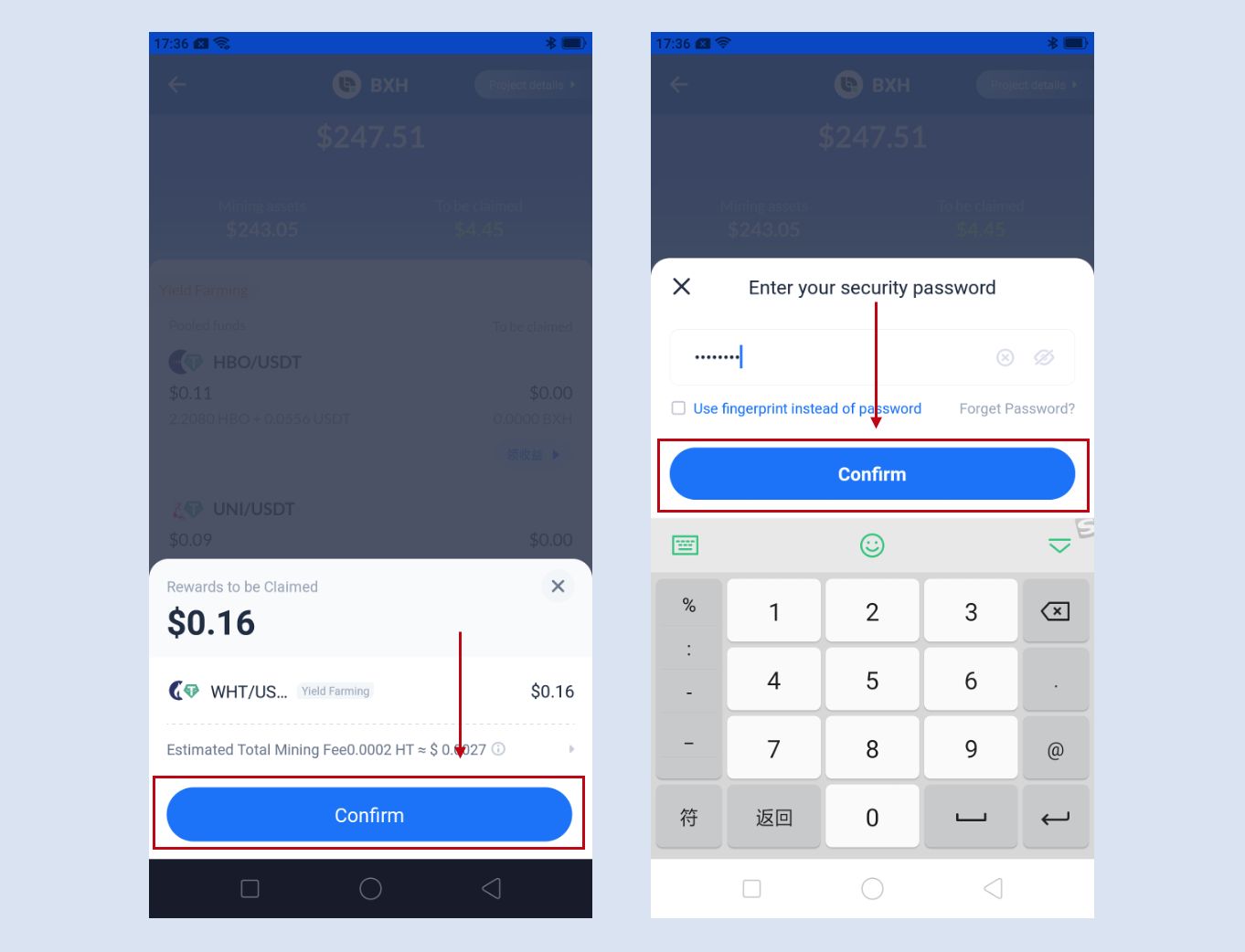 6. Return to the project details page to check the liquidity pool of which the yield is claiming.