Create/Import Polygon Address
1. Go to the official website https://www.huobiwallet.fi to download the latest version of Huobi Wallet.
2. Click on [Add wallet] and set a security password.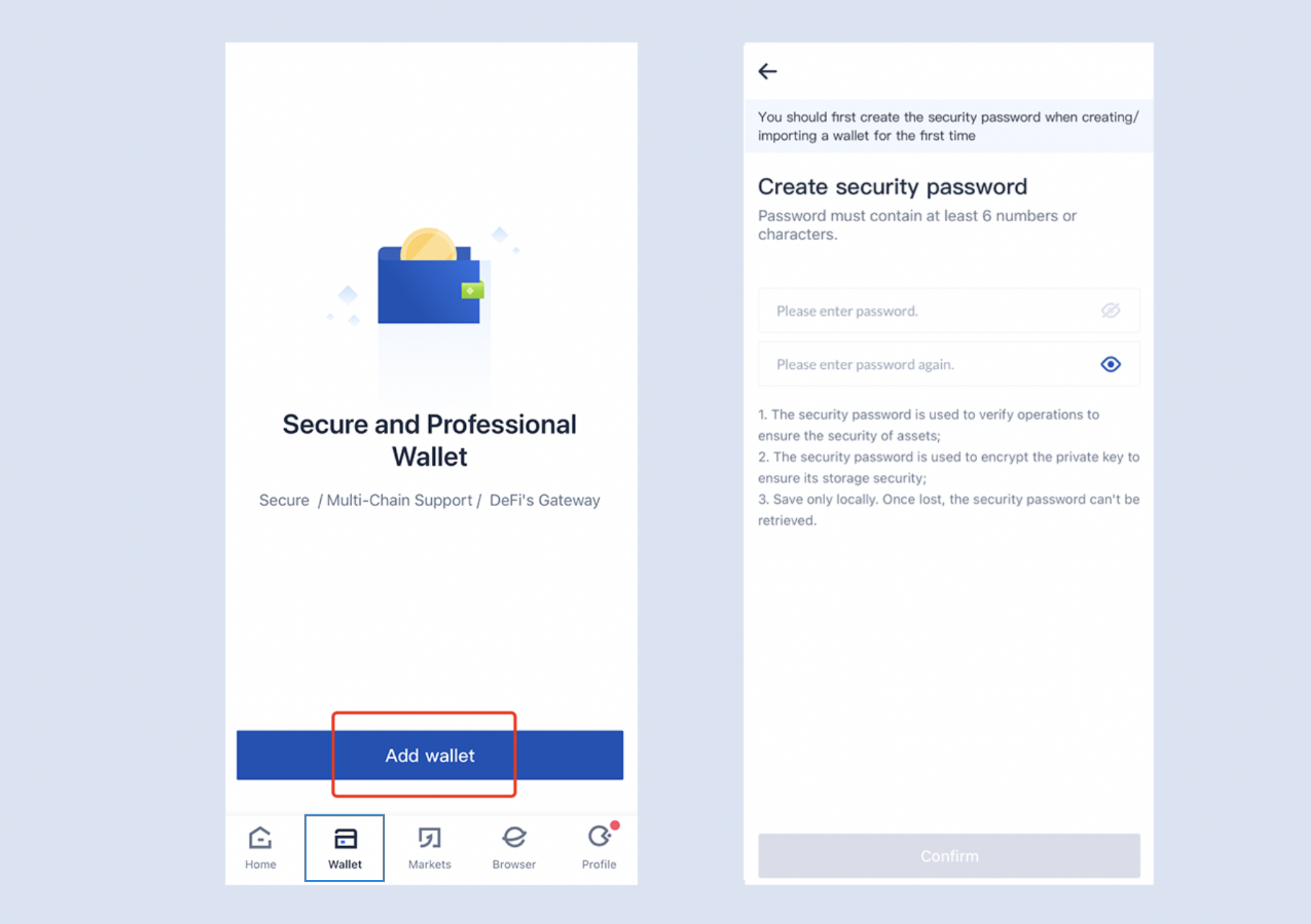 3. Choose a wallet: [Standard Wallet], and then Choose the main chain: [Polygon]. If you already have one, you can also choose [Import Wallet] through Mnemonic phrase or private key.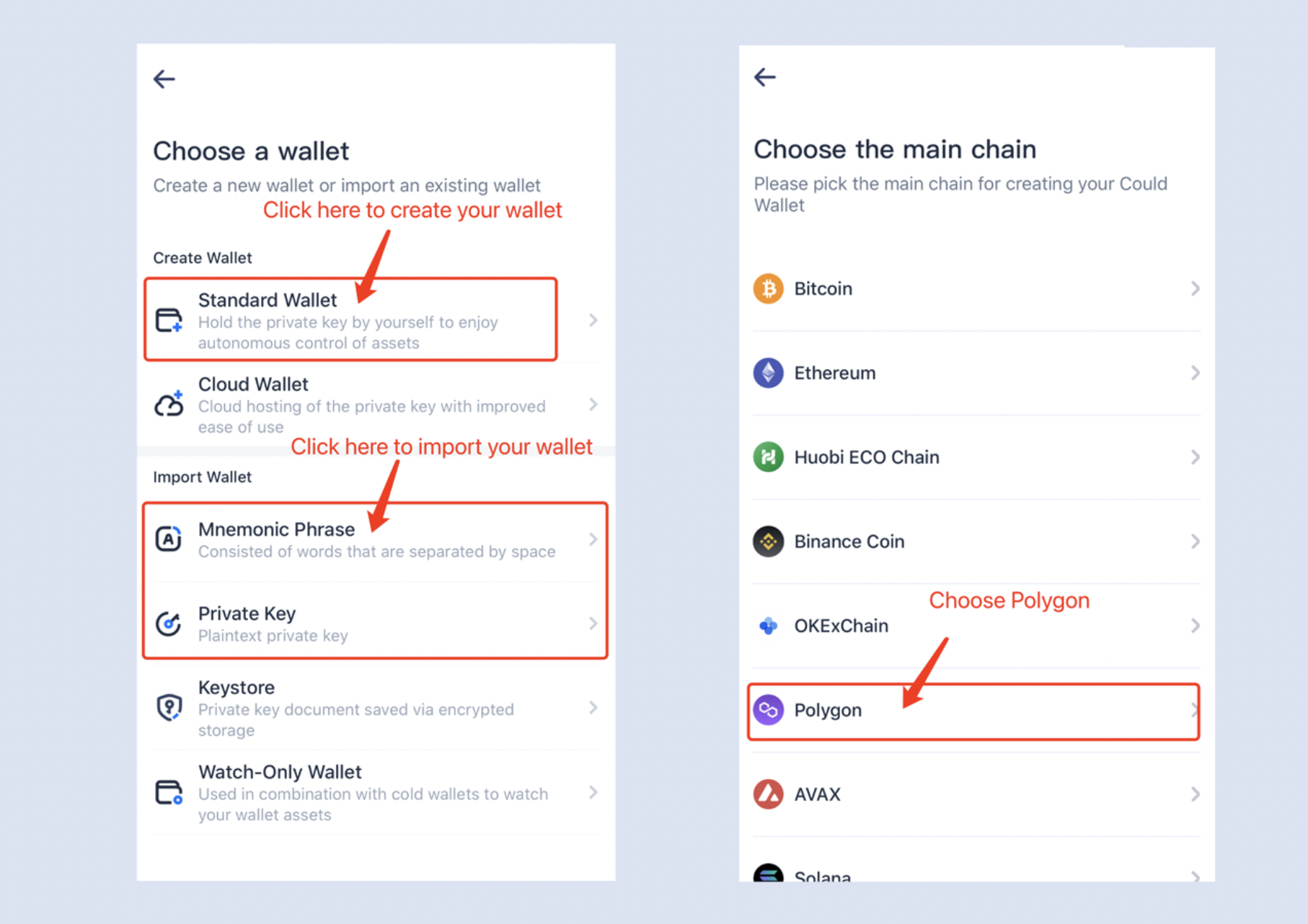 4. Once finished, you can check the newly created/imported Polygon wallets.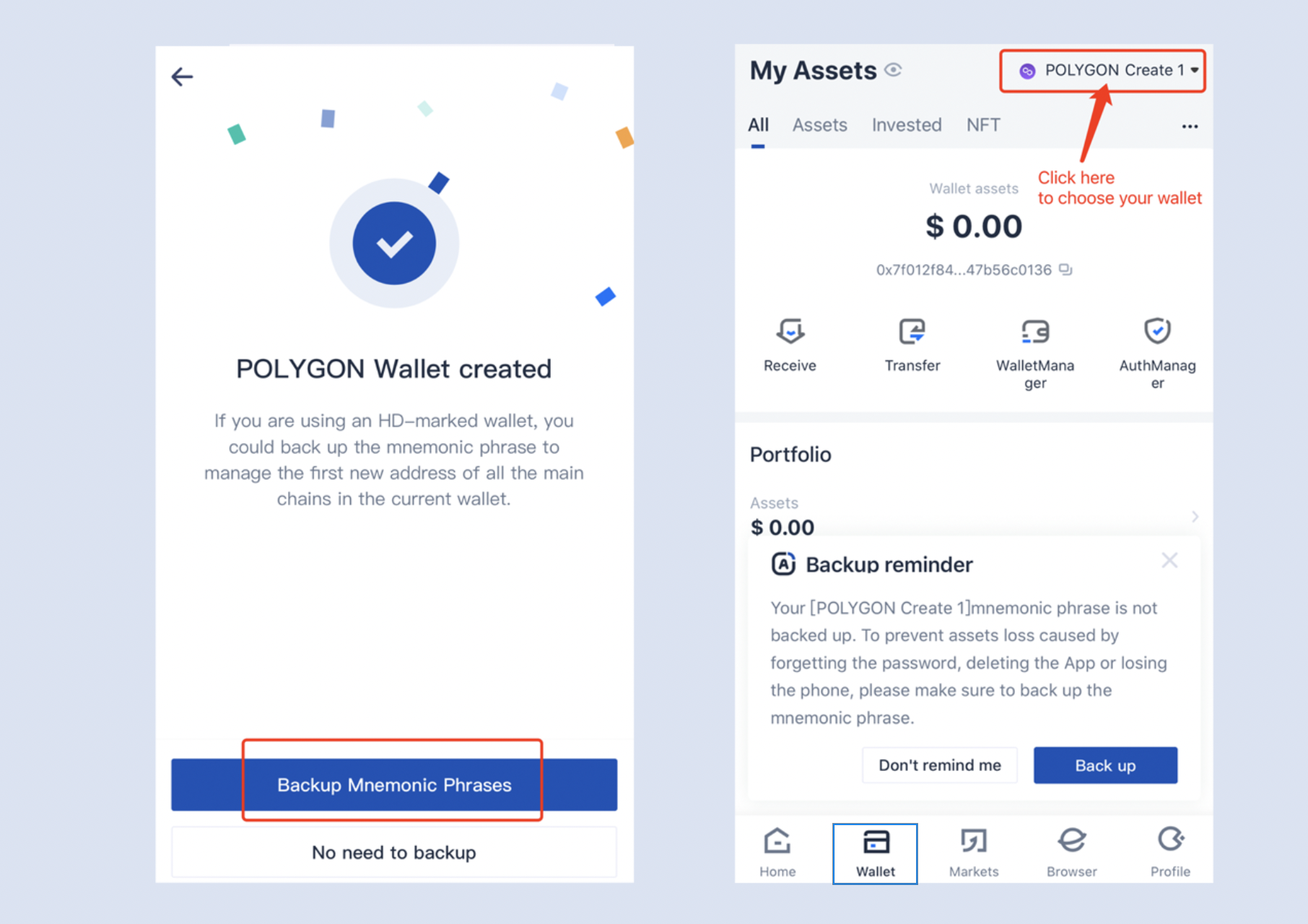 *Reminder: Please safely backup your Mnemonic Phrases and keep them in the right way. It's very important!
Send and Receive Assets
Click on [Wallet], [Assets], you can send and receive your assets here.