Here's an example of importing ETH private key:
Tap "BTC" on the "Import Wallet" page to be redirected to the "Import ETH Wallet" page.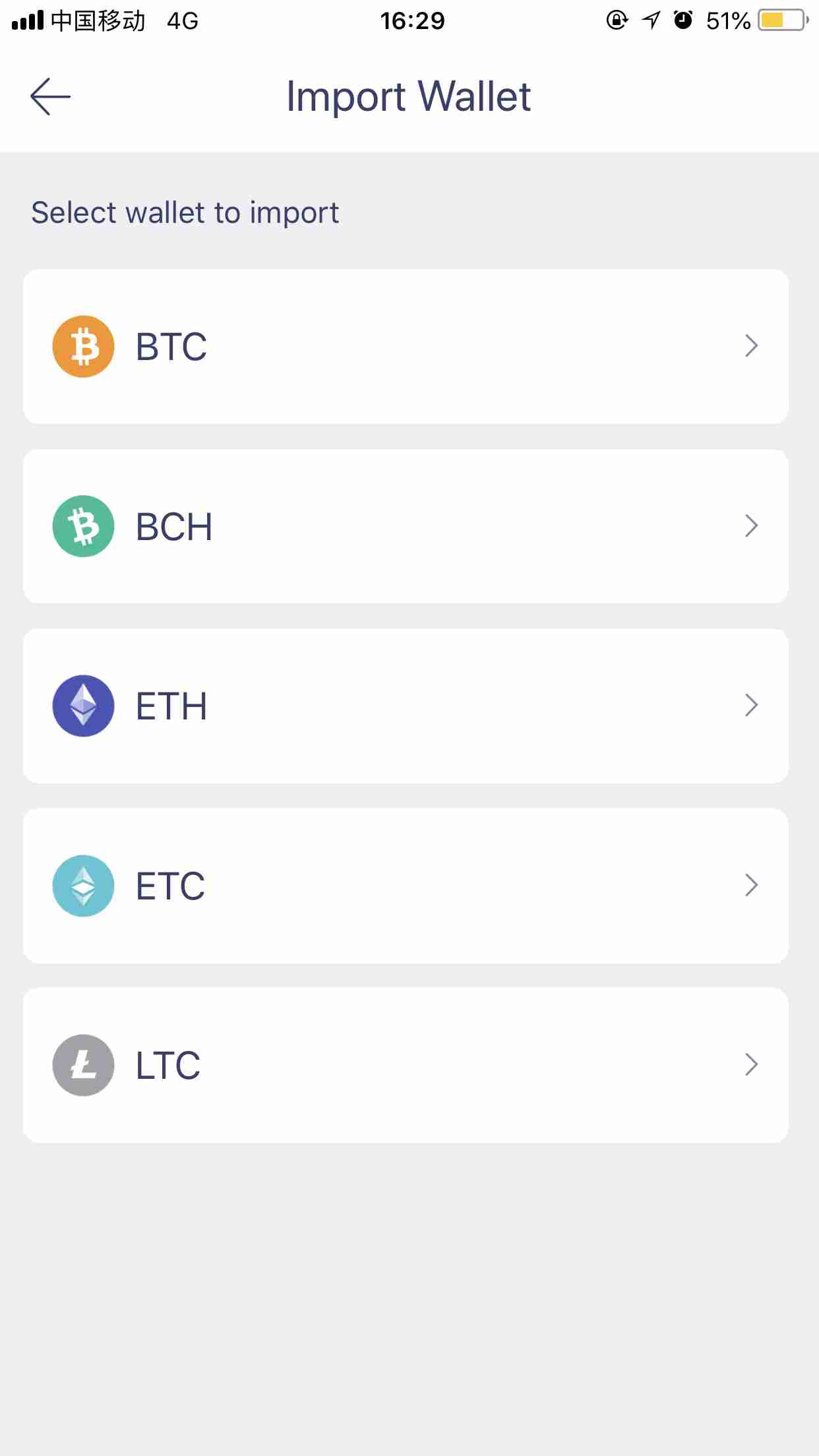 Tap "Private Key" button and enter private key address of the ETH wallet.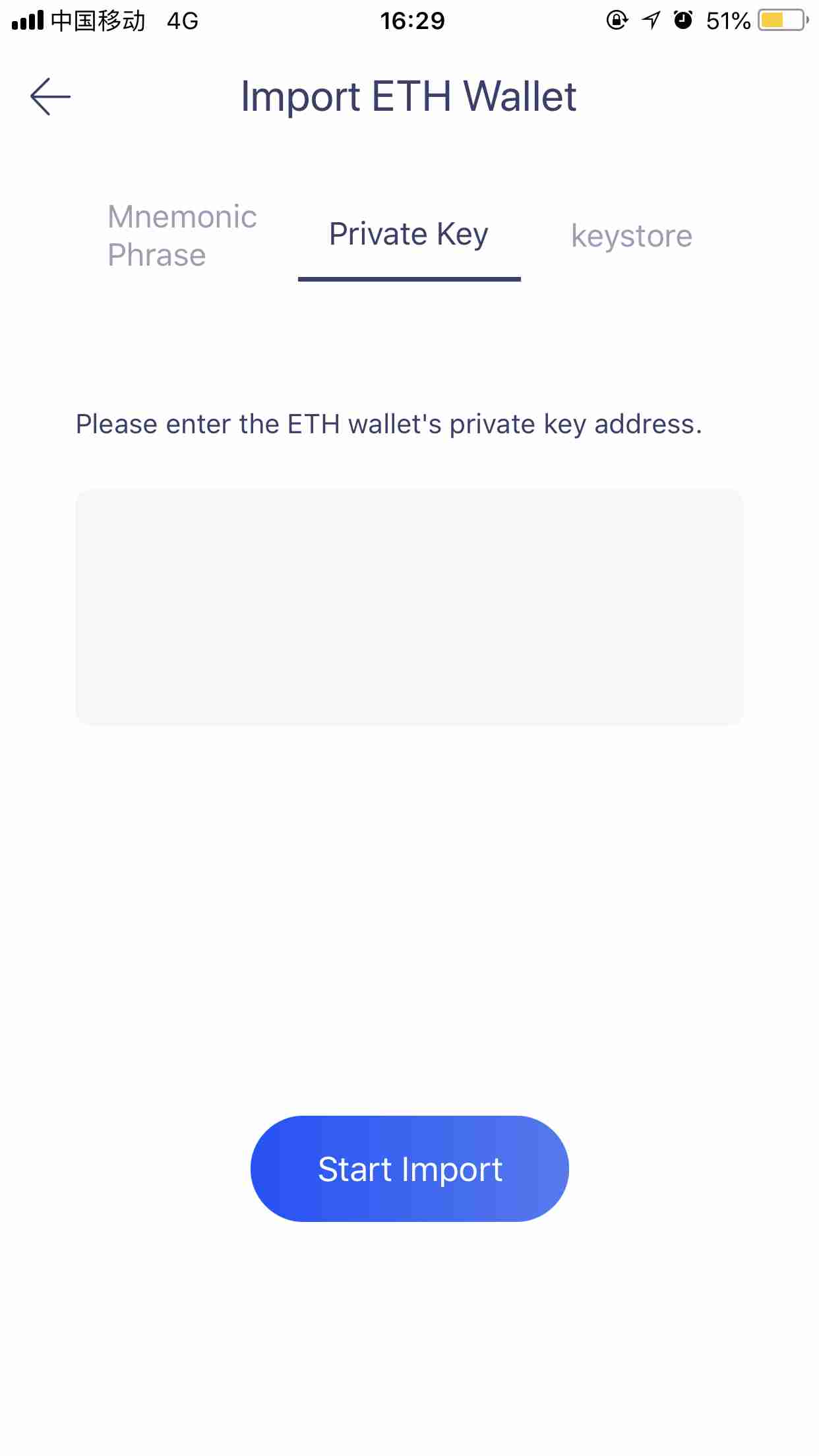 Tap Start to import.
When a pop-up window appears showing "Wallet Imported Successfully!", it means the wallet has been imported.
When the notice "Wrong Private Key! Please import again!" appears, it means you need to re-enter the private key.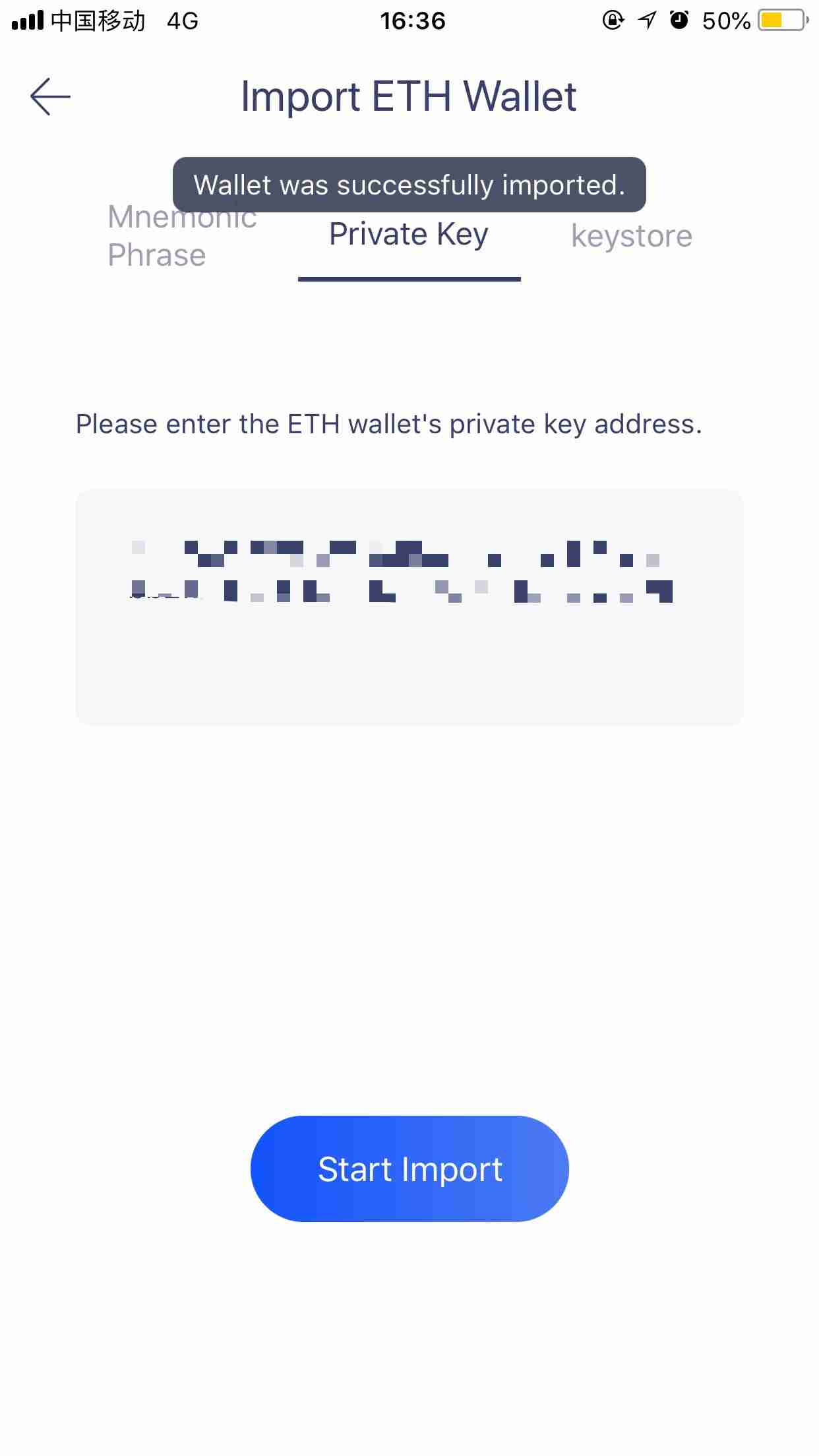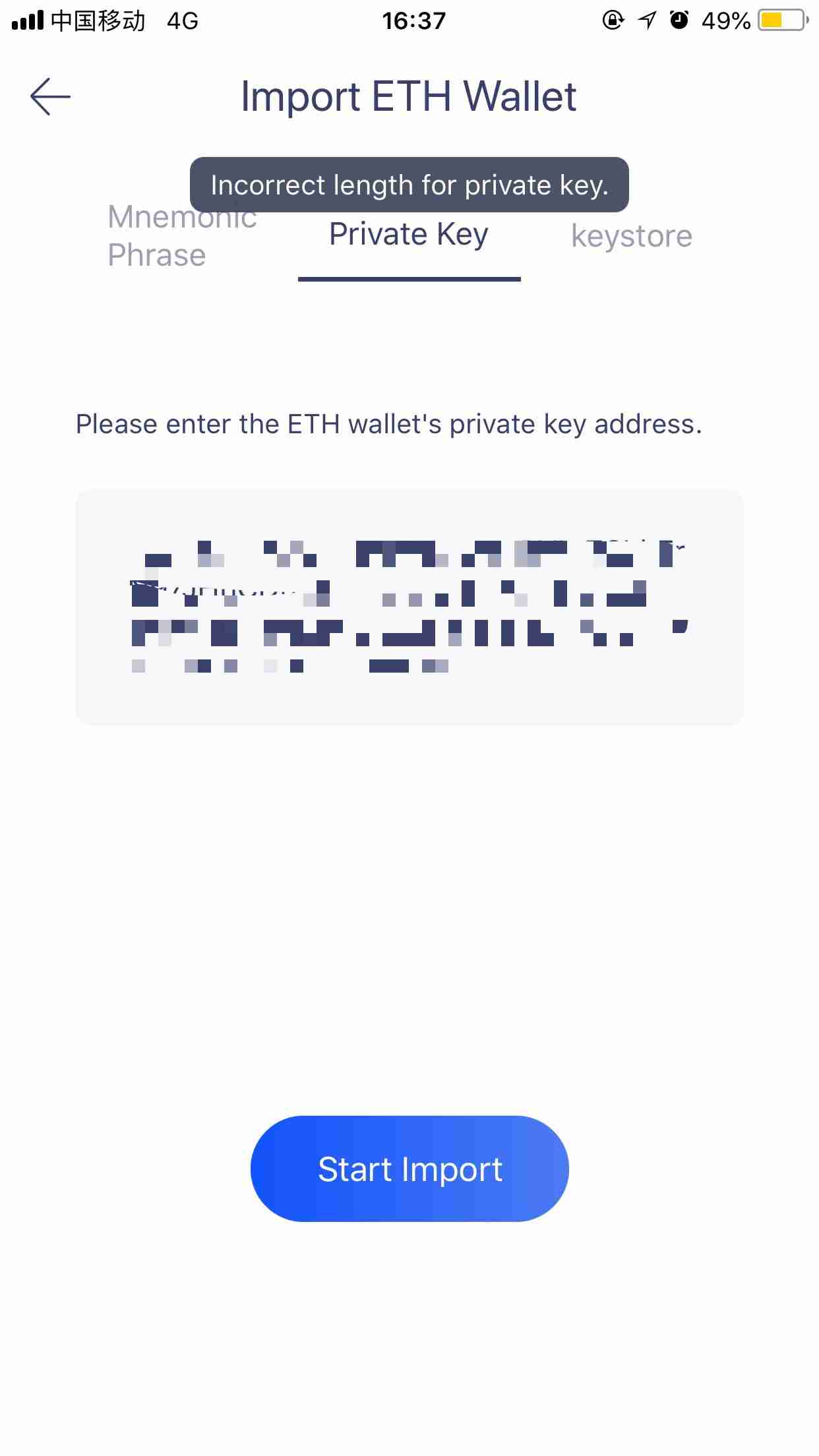 Note: Please check whether the private key address you entered is the private key for ETH wallet and not for a different wallet.