Here's an example of importing BTC mnemonics phrases:
Tap "BTC" on "Import Wallet" page to be redirected to "Import BTC Wallet" page.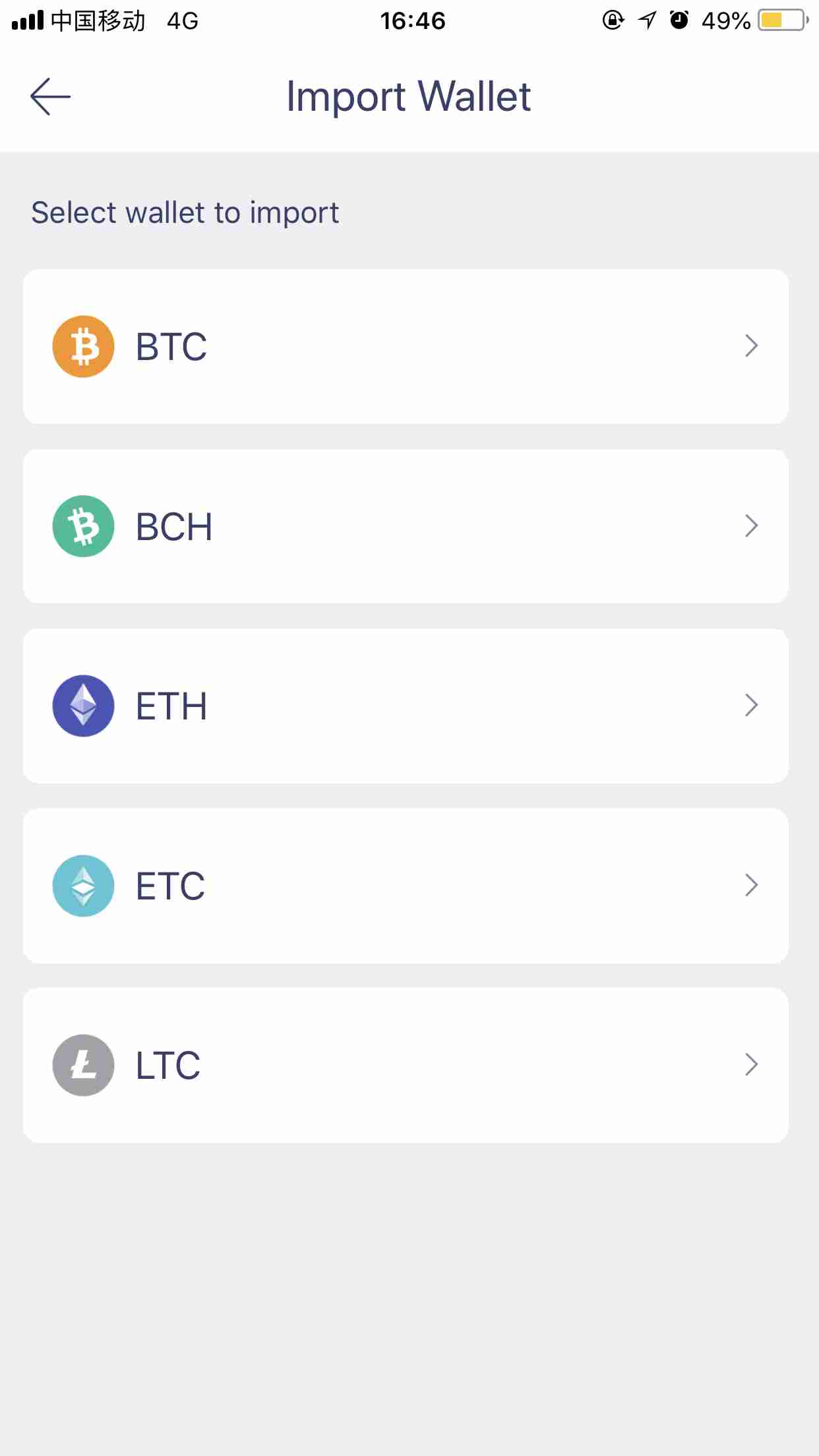 Tap the "Mnemonics Phrase" button and enter mnemonics phrases for BTC wallet into the search box (please separate each mnemonic phrase by space).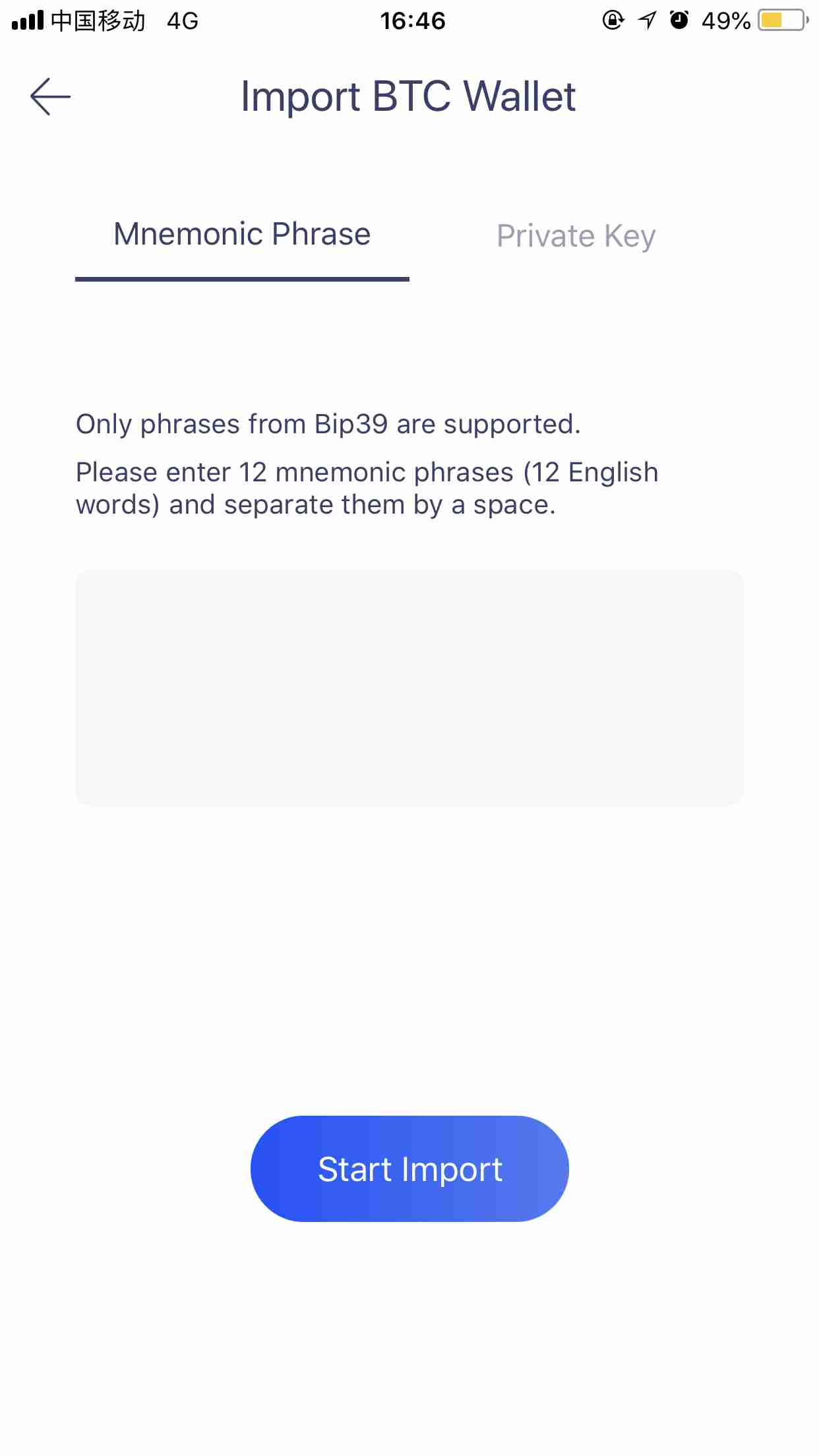 Tap "Start" to import.
When the pop-up window appears showing "Wallet Imported Successfully!", it means that the wallet has been imported.
When the notice "Wrong Mnemonics Phrases! Please import again!" appears, it means you need to re-enter the mnemonic phrases.