1. Go to the "Wallet" page and enter the [Wallet Management];
2. After entering the "Wallet Management" page, switch to the main chain where you need to create a wallet, and select [Add Wallet];
3. Select "Import Wallet" → click [Keystore];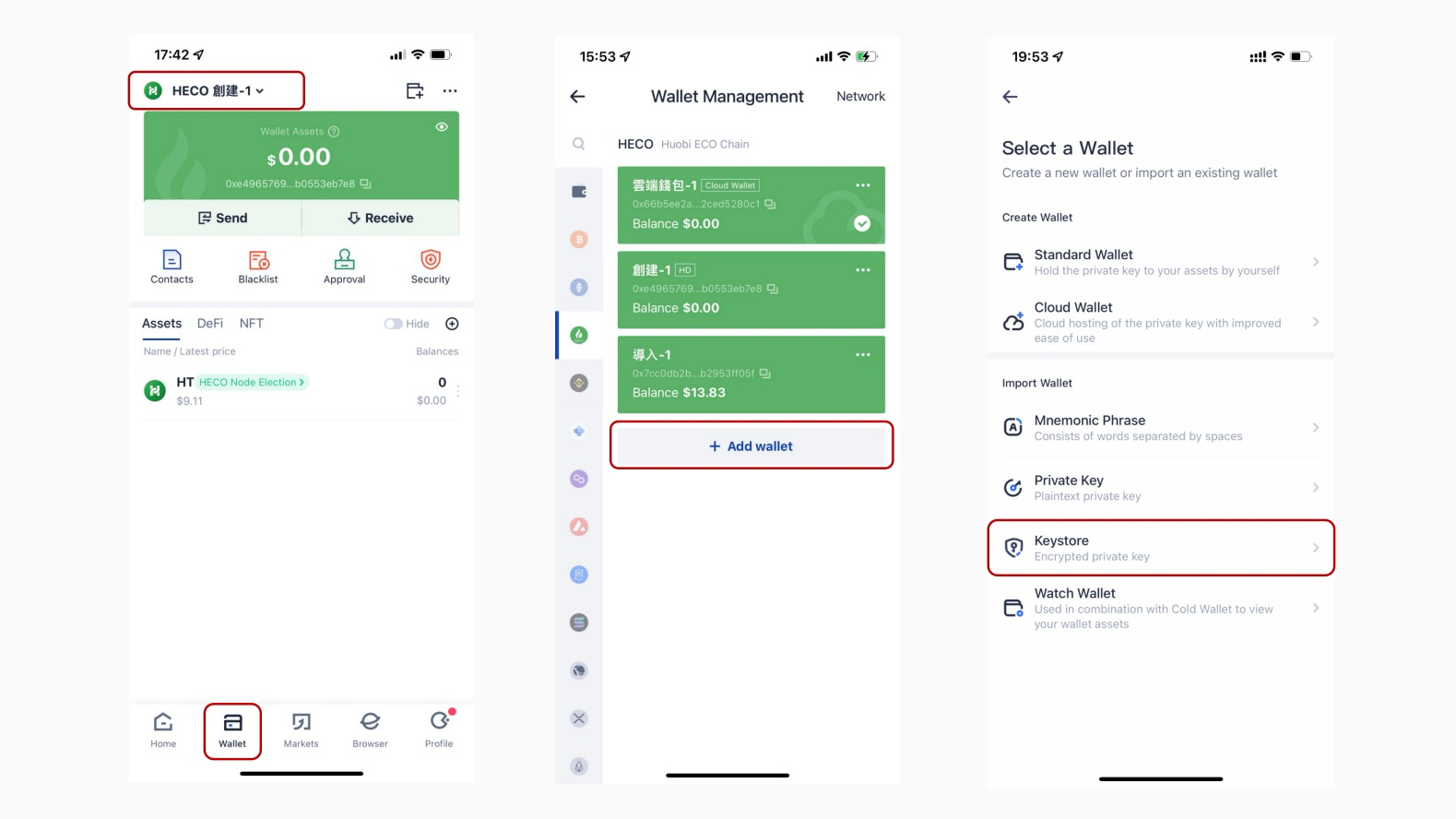 4. In the pop-up dialog box, enter the "Security Password";
5. On the Keystore page, enter the corresponding "Keystore content" and "Ketstore password", and follow the steps to complete the wallet creation.