"Huobi Wallet" is a decentralized wallet,that users hold and keep the private key of wallet by themselves.
The mnemonic phrases can help users to back up the wallet to prevent loss of assets.
If you never back up the mnemonic phrases,or use the decentralized wallet for the first time,then you can create new wallet. If you have backed up the mnemonic phrases before,then you can import the wallet to manage the assets again.

"Huobi Wallet" supports the import of all mnemonic phrases supporting the BIP39 standard,such as imToken, TokenPocket、Bitkeep,and AToken.

Why need to import wallet?
1. Back up the mnemonic phrases, you can restore the wallet assets by importing the wallet.
2. Importing wallet is a quick way to transfer assets. As long as you have the mnemonic of different wallets, you can manage the digital currencies of these wallets more conveniently.
You can import a wallet with mnemonic/private key/keystore by following the steps below:
Step 1: Click "Me" ->"Wallet Management" -> "Add Wallet"-> Select a wallet
Step 2: Import mnemonic/private key/keystore with the password setup.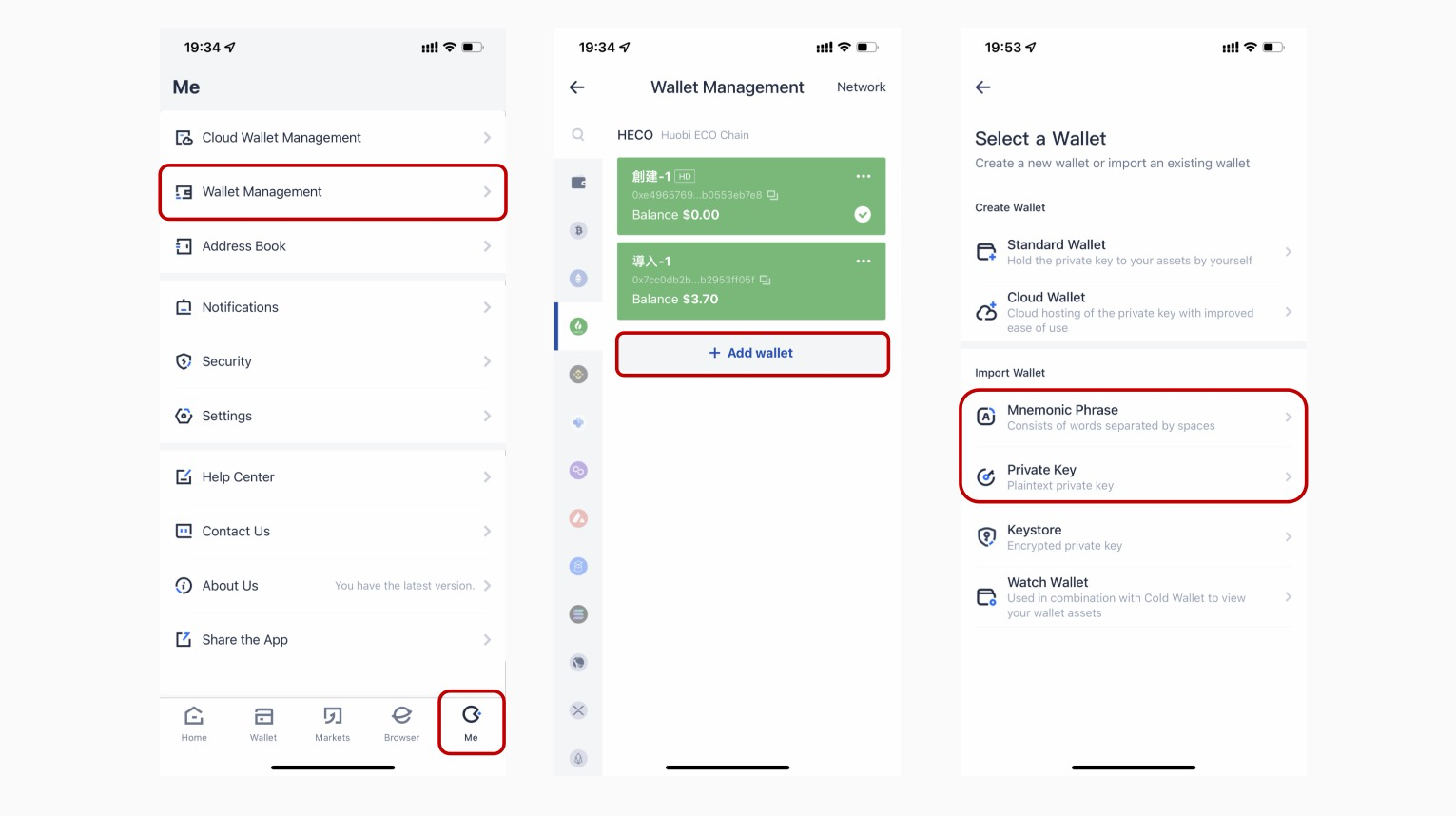 Tips:
1) Leave a space between each of mnemonic phrases.
2) Enter your private key without space.
3) Enter the password of keystore (encrypted private key JSON file), password is a MUST when recover wallet.