1. To download Huobi Wallet, You can find it on App store or Google Play or scan the QR code on Huobi Wallet official website https://www.huobiwallet.fi/.

2. Create a security password. On the home page of the App, click to enter [Add Wallet] and set a security password (if you are an old Huobi Wallet user, please skip this step).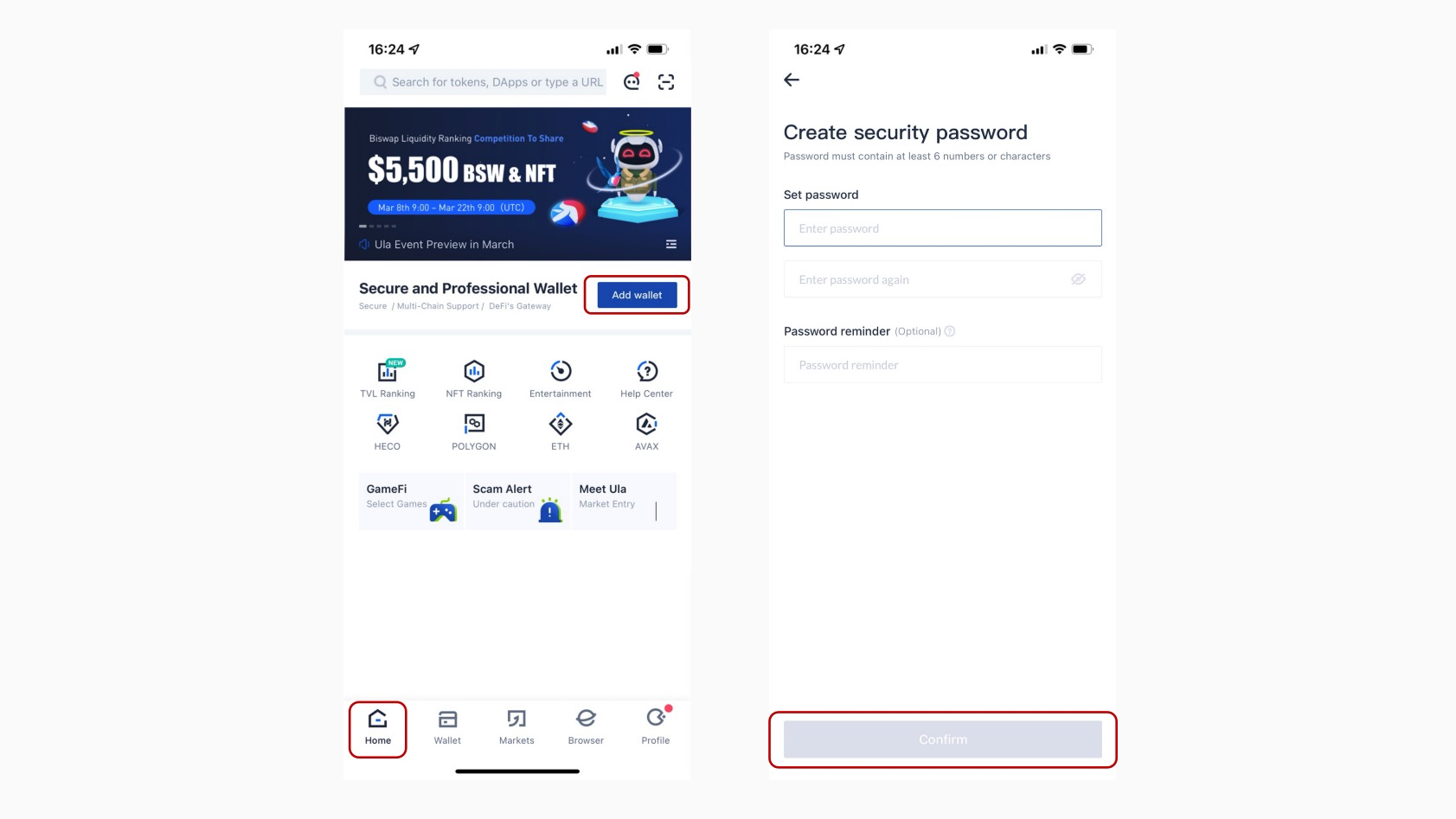 3. Create a wallet, enter the "Wallet" page, click [Add Wallet] and set a security password, choose the main chain your need, then create or import a wallet.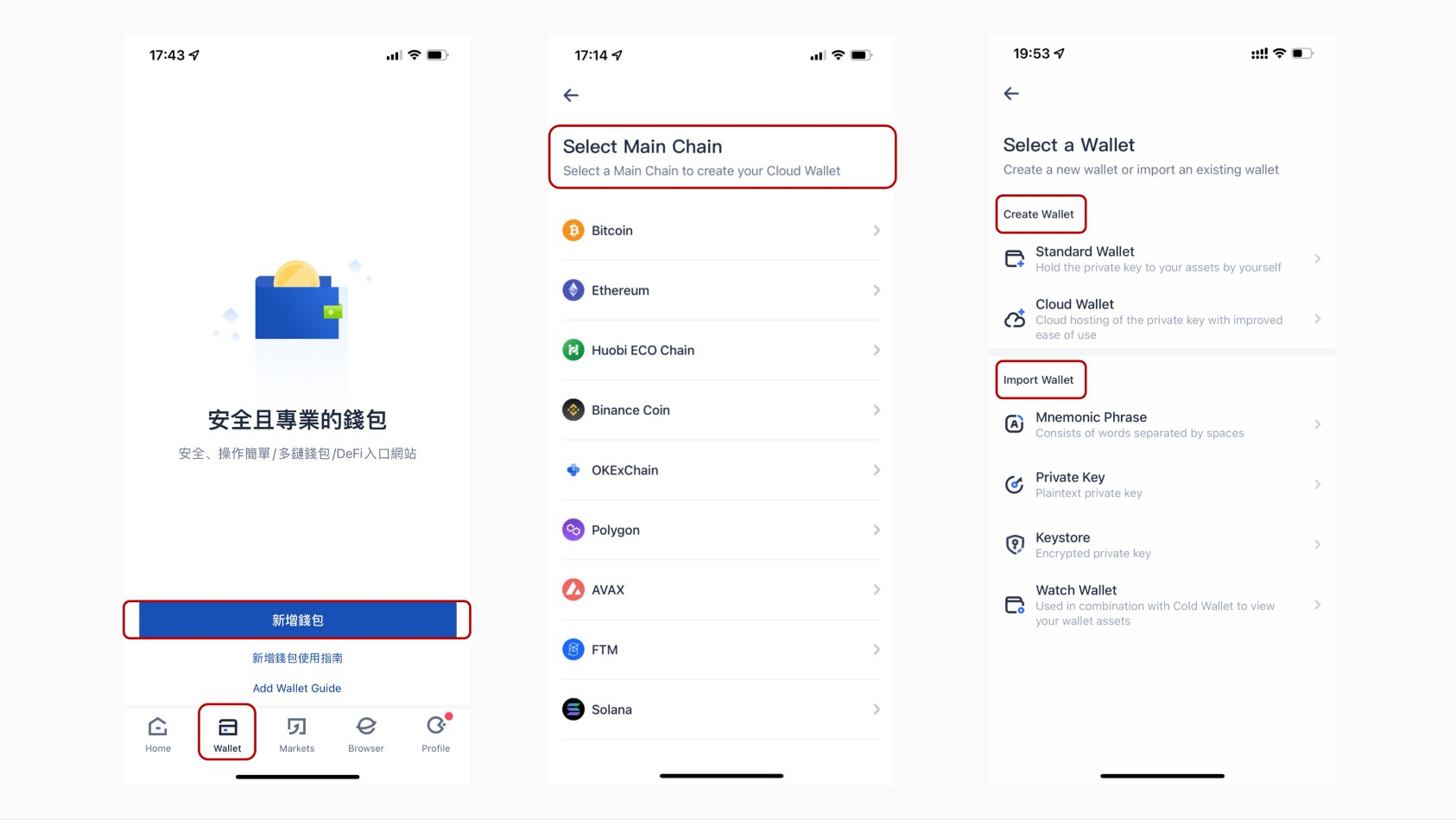 4. If you are creating wallet, after the creation is complete, click [Backup mnemonic], read the caution, and click on [Confirm and complete]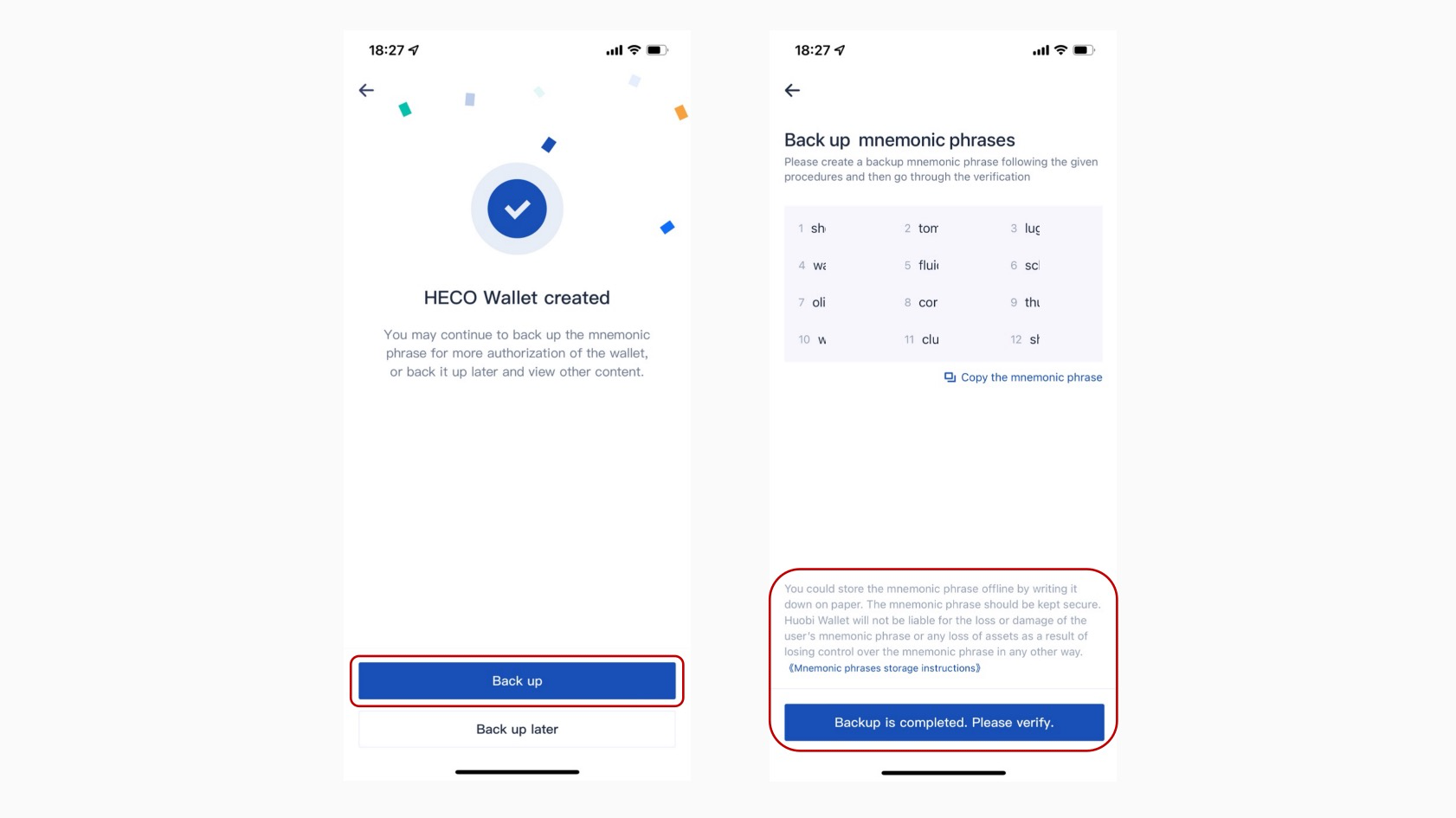 5. Once completed, you will be able to check your created/imported wallet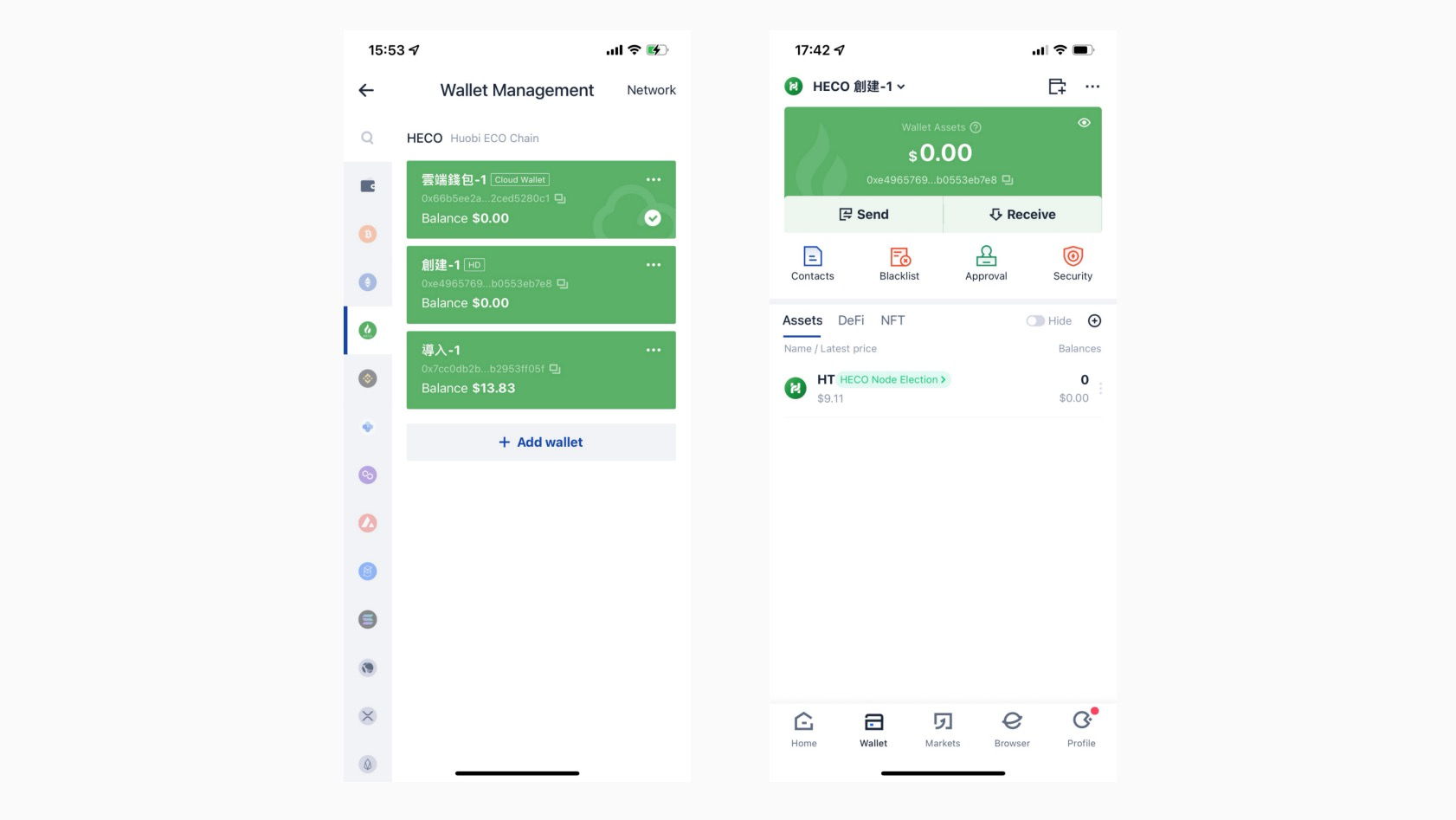 *The mnemonic is the only proof for your assets. Please make sure to back up in time and keep it properly, and do not leak it to anybody.