Note:
The one-click migration function must ensure that iToken HD is in no wallet address state and that iToken HD version updates to V4.0.2 and iToken version updates V3.3.5 at least.
This migration tutorial is for iOS and Android users only. If you are a TestFlight user, please go to the official website to download the latest version as soon as possible (the latest HD version number is 4.0.2; The latest version of iToken is 3.3.5), or click the download link below to download it immediately:
1. If you are currently an iToken version, open the App - Profile - "One Click Move Out"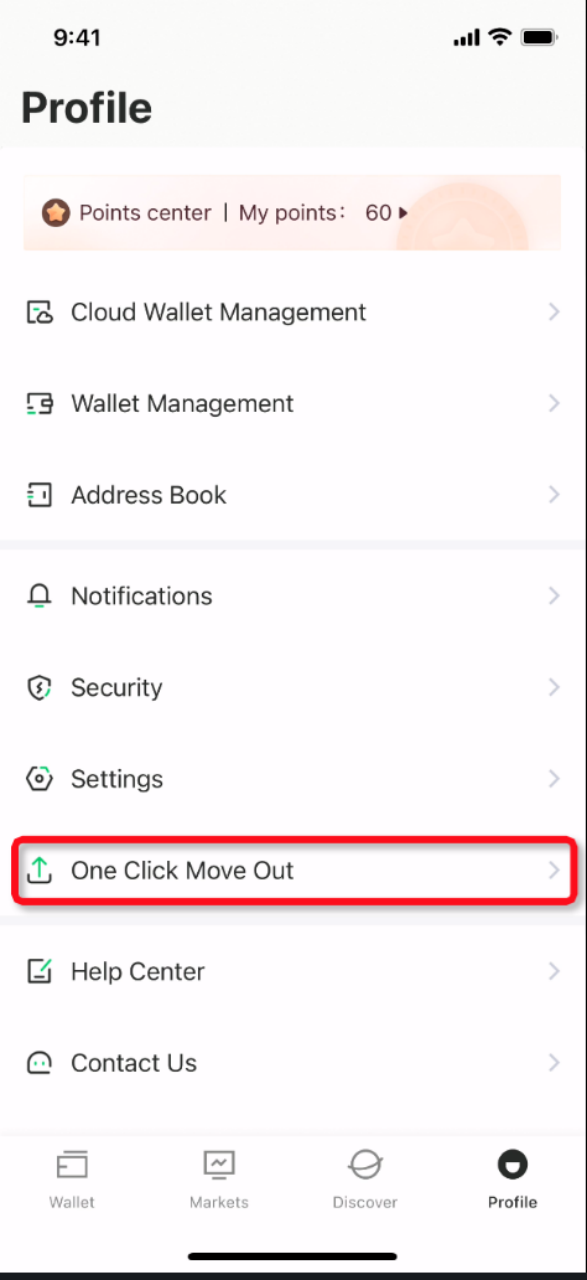 If you have downloaded the update to iToken HD version, open the App - click "One-Click Migration"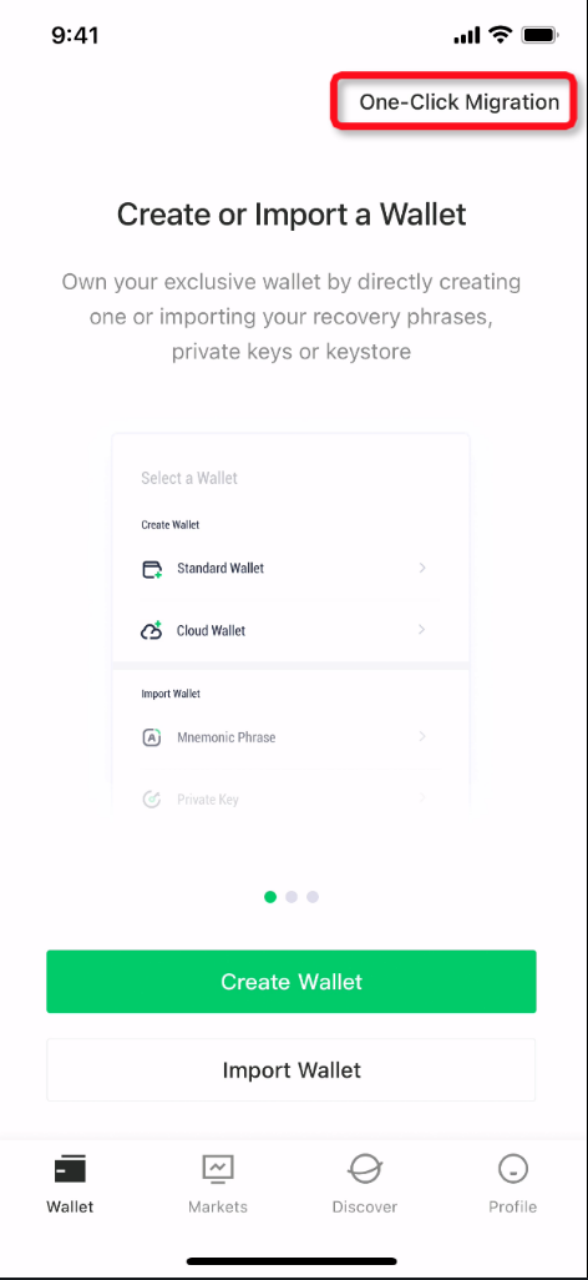 Click and automatically open the one-click migration page in iToken Wallet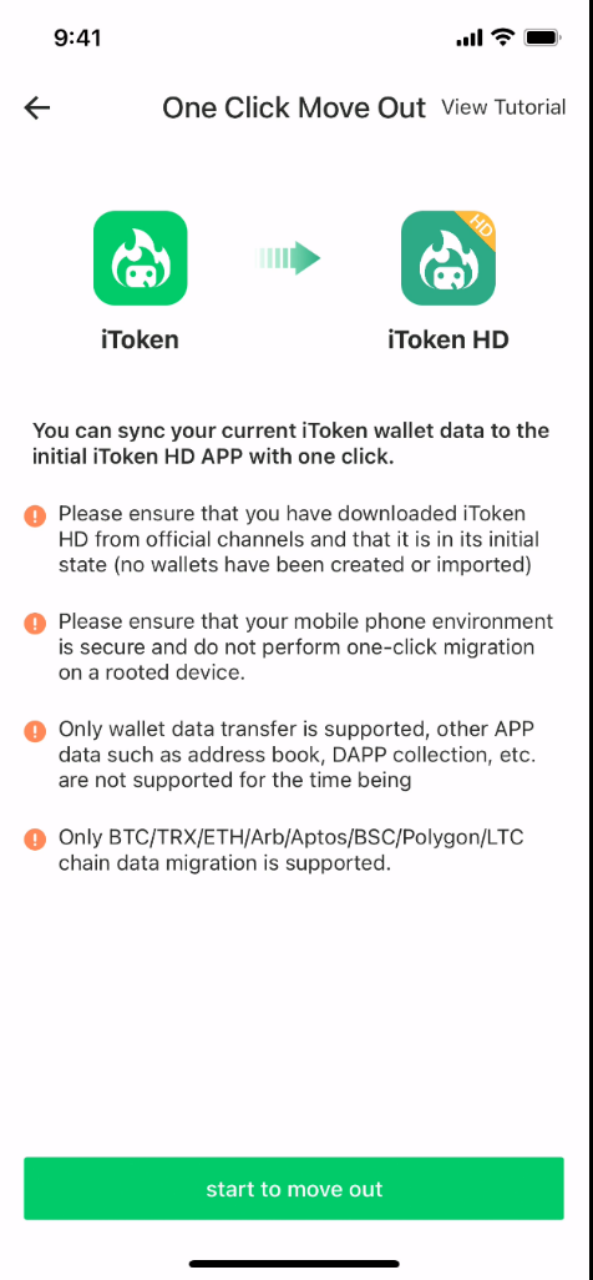 2. Confirm reminder and start to move out
3. Click "Confirm to move out", pop-up window will show and then after select all terms, "Confirm to move out" button highlight and ready to go next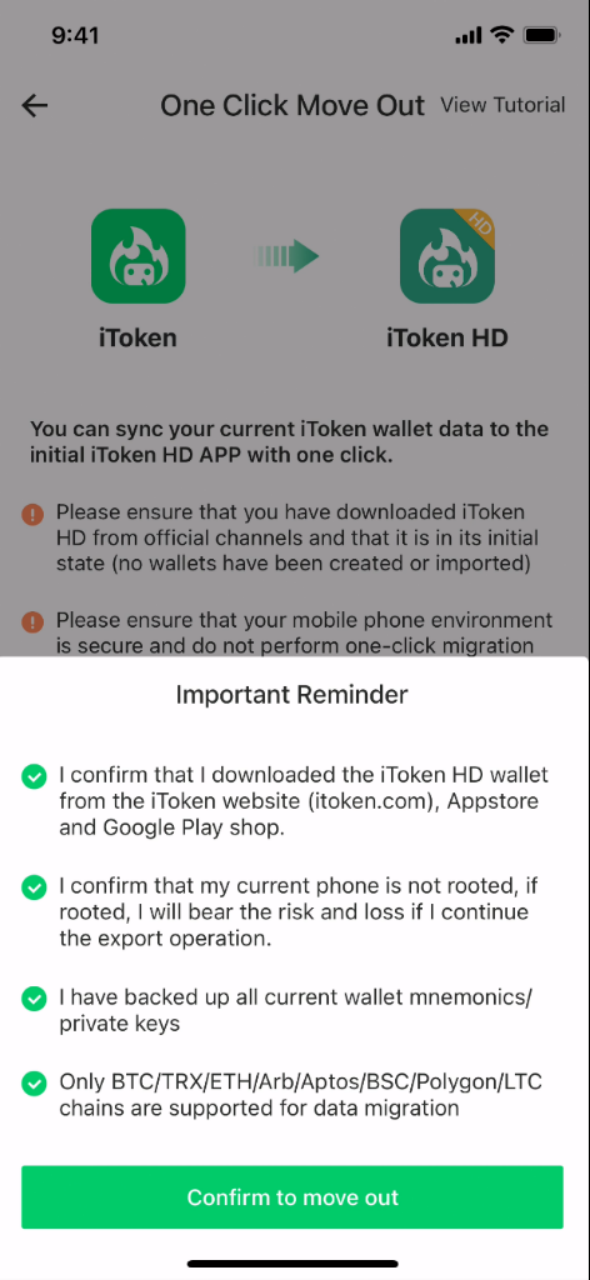 Note: If you have not downloaded the HD Wallet version or do not have a wallet address/data to migrate, there will be a pop-up prompt, please download and update first.
4. After confirmation, complete the security verification and start migration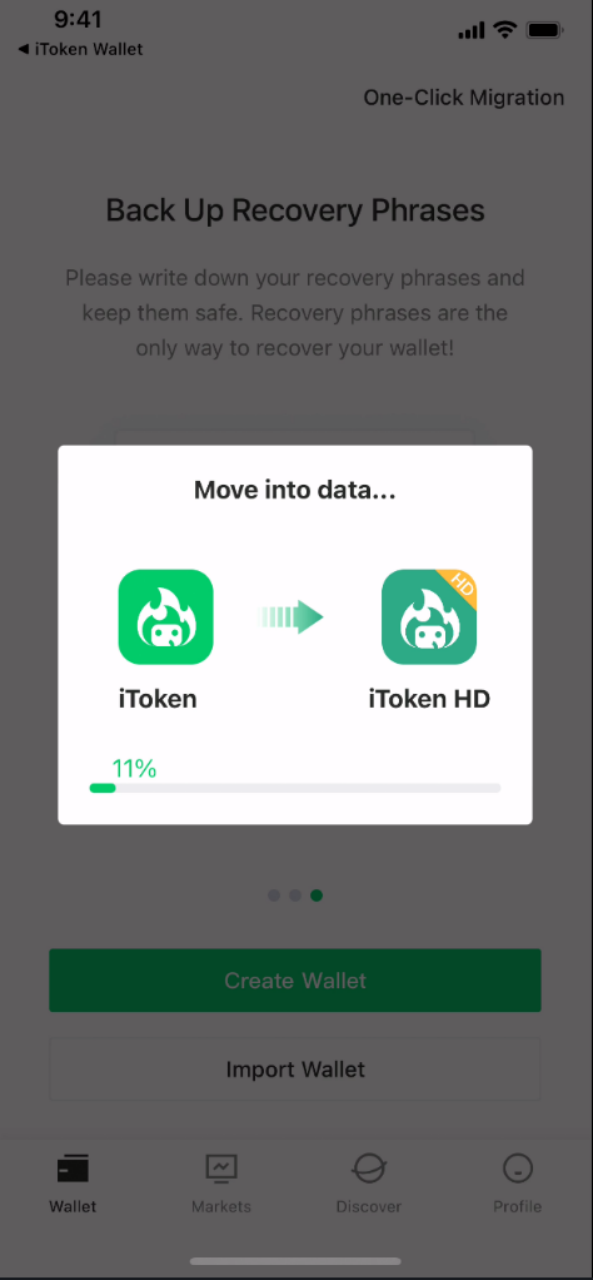 Note: If the current device iToken HD is not in the initial state (without any wallet address), please reset and then migrate it.
5. Migration completed